Join Triplou on a journey to explore the beauty of Scandinavia. Discover Norway, Denmark, and Sweden.
Scandinavia is a beautiful part of Northern Europe known for its outstanding natural beauty, enthralling culture, and warm inhabitants. This region, home to Norway, Denmark, and Sweden, provides tourists with an unmatched opportunity to visit some of the most stunning and distinctive places on earth.
If you're thinking about visiting Scandinavia, be sure to include these places in your itinerary:
Norway
The natural beauty of Norway is spectacular, with majestic fjords, towering mountains, and sparkling glaciers. With a plethora of museums, galleries, and historical sites to discover, Oslo's capital city is a thriving centre of culture and history.
Visit the Viking Ship Museum to see beautifully preserved Viking longships, or stroll around the attractive Aker Brygge neighbourhood to find a variety of shops, eateries, and nightclubs. Go to Tromso in the far north for a genuinely one-of-a-kind experience to see the Northern Lights in all their splendour.
Denmark
Denmark is a nation that skillfully combines traditional enchantment with contemporary refinement. Copenhagen's capital is a thriving centre of art, culture, and gastronomy, with various museums, galleries, and eateries to discover.
See the famous Little Mermaid monument, or stroll along the scenic Nyhavn Canal, with vibrant buildings and buzzing eateries. Visit the Cocoa Tree chocolate factory in Aarhus to taste Denmark's well-known chocolate and observe the production process firsthand while indulging in some sweet delicacies.
Sweden
Sweden is a nation of contrasts, from its untamed coastline and archipelagos to its modern cities and sleepy rural communities. Stockholm's capital is a real jewel, boasting a vibrant arts and cultural scene, gorgeous architecture, and a long history.
See the numerous museums and galleries, stroll around the ancient Old Town, or visit the Royal Palace. Visit the charming islands of the Stockholm Archipelago for a one-of-a-kind experience, where you can hike, cycle, or kayak your way through the breathtaking natural surroundings.
Norway's Trondheim
The central Norwegian city of Trondheim is a stunning place. It is the third-largest city in Norway and has a lengthy history that dates to the Viking Period. The Nidaros Cathedral, a UNESCO World Heritage Site, is one of the city's many noteworthy historical sites. The cathedral, one of the most significant pilgrimage destinations in northern Europe, was constructed over the grave of St. Olav, the patron saint of Norway.
Trondheim is a significant historical city and a lively and contemporary metropolis. It boasts a bustling food scene, with several eateries serving international cuisine and traditional Norwegian fare. Trondheim is renowned for its exciting nightlife and for hosting numerous concerts and art exhibits. The city's Nidelva River winds through it, and visitors can stroll along it or explore the countless lovely parks and gardens that dot the area.
So book your next trip with Triplou.
Norway's Alesund
The charming coastal Town of Alesund is situated in western Norway. It is well known for its beautiful Art Nouveau architecture and pastoral surroundings. After a terrible fire decimated the Town in 1904, the entire city had to be rebuilt. As a result, Alesund has distinctive architecture, including lovely homes and structures that represent the Art Nouveau movement.
Fjords, islands, and mountains surround the city, making it a paradise for outdoor enthusiasts. Tourists can take advantage of the natural splendour by hiking, biking, fishing, kayaking, and sailing. Alesund is also home to some museums, including the Alesund Museum, which highlights the history and culture of the city.
Norway Islands
A beautiful archipelago of more than 30,000 islands, each with its distinct personality and allure, can be found in Sweden. Travel the islands by ferry or kayak, stopping to see charming fishing communities, climbing beautiful paths, or unwinding on the lovely beaches. The beautiful island of Gotland, with its ancient cities and breathtaking natural beauty, and the car-free island of Oland, with its distinctive flora, fauna, and beautiful beaches, are among the highlights.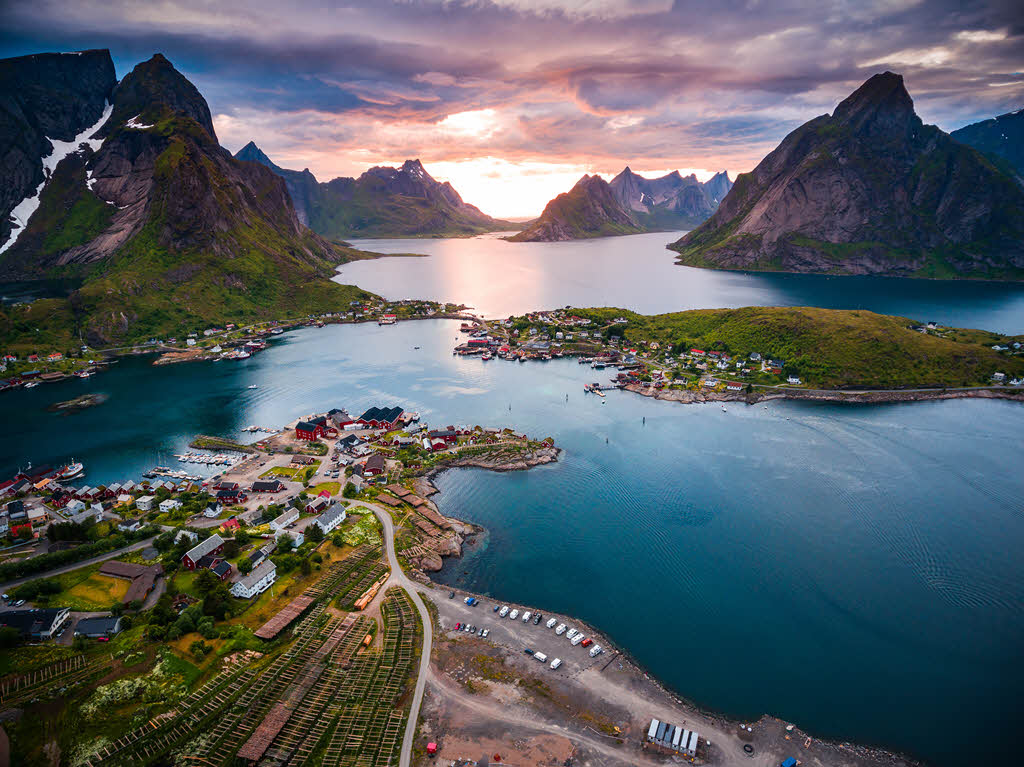 Norway has numerous stunning islands, each with its unique charm and personality. The Lofoten Islands, located above the Arctic Circle, are famed for their rocky coastline, fishing settlements, and magnificent natural beauty. Throughout the winter, tourists can go on hikes, fish, kayak, and observe the Northern Lights. The Arctic Ocean's Svalbard Islands are renowned for their pristine wildness, glaciers, and polar bears. Tourists can join a guided trip to discover the fauna and distinctive terrain of the islands.
Altogether, Scandinavia is a stunning and distinctive part of the world that provides travellers with an unrivalled chance to discover some of the most attractive and unique places on the planet. Hence, make sure to include Scandinavia to your list of must-visit locations, and experience the beauty and charm of this incredible region for yourself, whether you're interested in history, culture, nature, or simply having fun.