Venice awaits as you embark on a journey with Triplou to explore its enchanting romance. Discover the city's canals, cuisine, and culture.
Considering falling in love with Venice? Awaiting you is the city of cuisine, culture, and canals! Here is our list of the main attractions in this charming destination:
Take a Gondola Ride:
Everybody visiting this charming city must take a gondola ride across the canals of Venice. It's an opportunity to unwind while admiring the gorgeous environment and inviting ambience.
You will pass by some of Venice's most recognisable structures as you cruise along the canals, including the Rialto Bridge and St. Mark's Basilica. Along the way, you'll see secluded areas of the city that can only be reached by boat, including tranquil canals dotted with vibrant residences and adorable small bridges.
The gondoliers themselves make the experience special. They travel the canals singing or playing music while donning traditional boater hats and striped shirts. It's an excellent approach to immersing in the area's culture entirely. You can personalise gondola journeys to suit your tastes. You can choose a private trip for a personal experience or a group tour to socialise with other tourists.
So book your next trip to Venice with us.
Visit St. Mark's Square:
Piazza San Marco, usually called St. Mark's Square, is one of Venice's most recognisable landmarks. This large public square is in the city's centre, surrounded by beautiful cafes, historic buildings, and many tourists.
St. Mark's Basilica is among St. Mark's Square's most stunning structures. This magnificent cathedral is decorated with beautiful architecture and delicate mosaics. Together with the historic structures, St. Mark's Square is home to several quaint cafes and eateries. Tourists can enjoy gelato while people-watching and soaking in the lively environment while sipping espresso or eating dessert.
The Campanile, a large bell tower with expansive city views, is another attraction in St. Mark's Square. When you visit St. Mark's Square, you can experience the city's rich history and distinctive culture firsthand and see some of its most recognisable landmarks. Have a cappuccino and enjoy the bustling ambience of this iconic square.
Try the Local Cuisine:
Due in large part to its setting on the sea, Venice is renowned for its delectable and distinctive cuisine. Many regional cuisines to sample during your vacation include vegetables, seafood, and pasta.
Spaghetti alle vongole, sometimes known as spaghetti with clams, is one of the most well-known Venetian meals. Fresh clams, garlic, white wine, and olive oil prepare this straightforward yet delectable dish. Parsley and red pepper flakes are frequently added before serving. For seafood enthusiasts, it's a must-try meal that can be found on menus all around the city.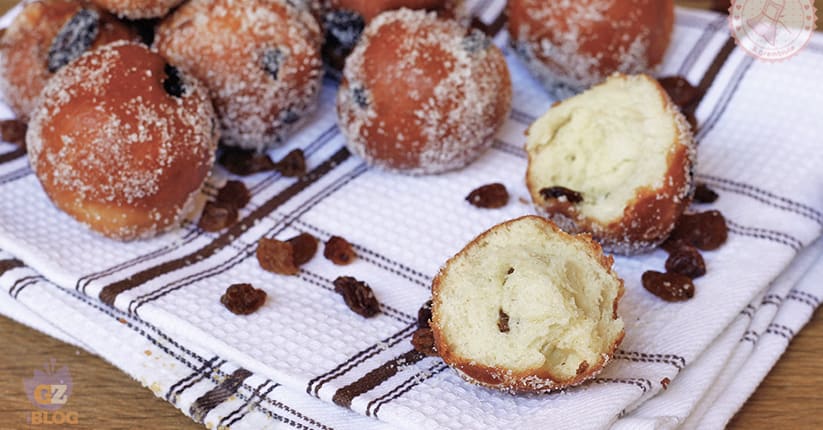 If you want something sweet, try the fritole, a traditional Venetian pastry prepared with flour, eggs, sugar, and raisins. These tiny fried doughnuts are a favourite snack during the Carnival season and are generally sprinkled with powdered sugar.
Remember to accompany your dinner with a spritz, a classic Venetian beverage with Aperol, Prosecco, and soda water. It's a light, energising beverage ideal for enjoying on a warm summer night.
Explore the Art Scene:
Many galleries and museums across Venice boast a thriving and diverse art scene. Everyone can appreciate a variety of works, from classics to modern creations.
The Gallerie dell'Accademia in Venice is one of the most well-known museums. A sizable collection of Venetian artwork from the 14th to the 18th century, including pieces by Titian, Tintoretto, and Bellini, may be found in this museum. Venice has a wide selection of art galleries in addition to museums. There are galleries all across the city showing the work of local and foreign artists, and the city boasts a lively modern art scene.
A must-do activity when visiting Venice is taking in the art scene. In this thriving and artistic city, there is something for everyone to explore, whether you are interested in classical art, contemporary works, or modern architecture. Be ready to be inspired by the beauty and originality of Venetian art by donning some walking shoes, grabbing a map, and getting out there.
Get Lost in the Streets:
Becoming lost in Venice's maze-like streets and alleyways is one of the finest ways to discover the city's distinct beauty and character. Venice is a city that is best explored on foot.
As you stroll through the streets, you'll be transported back in time by the city's magnificent architecture and numerous historical sites. Many exciting places exist, from large palaces to small bridges.
Keep an eye out for the numerous hidden gems that are buried away in the backstreets and alleys as you tour the city. Venice always has something fresh and intriguing to explore, from little neighbourhood stores to charming cafes and restaurants.
Put on your walking shoes and prepare to explore Venice's streets. Everyone can find something to explore in this stunning city, whether looking for historical sites, quaint eateries, or secret gardens. And who knows, you might get caught up in Venice's allure and discover a hidden area you'll never forget.
Travellers have been drawn to Venice for ages, and it's easy to understand why. This magical city has many sights and activities, including winding canals, magnificent architecture, delectable cuisine, and fascinating history. Venice is a city that will undoubtedly affect you, whether you're enjoying a gondola ride through the canals, checking out the art scene, or just getting lost in the streets. So why not plan a trip with Triplou right away and discover the charm of Venice for yourself?