Bask in the warmth of summer in Finland in August while discovering its alluring charm. Discover a wide range of activities, including exhilarating sporting events, wildlife encounters, and peaceful cruises on calm seas, in addition to lively music festivals and cultural celebrations. For tourists looking to experience the charm of an Arctic summer, Finland in August provides an outstanding and varied experience.
Welcome to Finland in August, when the Arctic landscapes become a summer wonderland and provide a pleasant variety of activities for every traveller. Finland welcomes visitors with its vibrant festivals, captivating cultural events, thrilling sports competitions, animal wonders, and opportunities to cruise through its pristine waters as long as the days are long and the sun shines bright. Finland in August offers something unique to offer, whether you're looking for adventure, relaxation, or a combination of the two. As the Arctic summer reaches its height, join us as we explore the magical experiences that await you in this lovely Nordic nation.
1. Flow Festival in Finland in August:
Every year, Helsinki hosts the electric music spectacle known as Flow Festival, which draws attendees from all over the world. The event, which takes place in a former power plant, offers a distinctive industrial backdrop that harmonises beautifully with cutting-edge performances. Hip-hop rhythms, electronic beats, and indie melodies are all represented in the roster.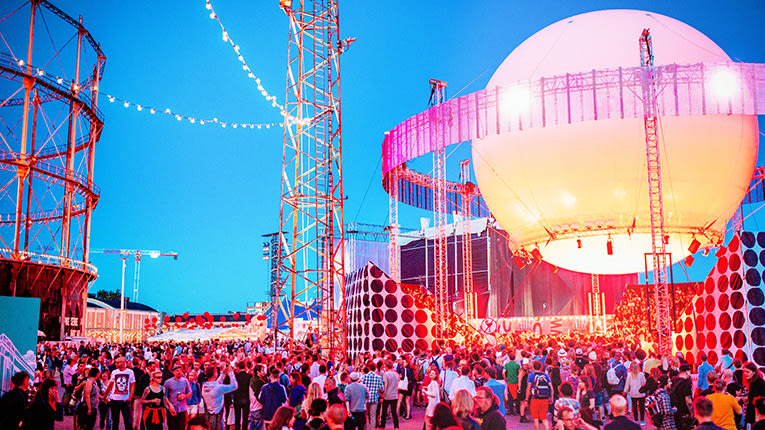 The stages are graced by top international performers and gifted Finnish artists, resulting in a lively environment that is teeming with life. Flow Festival includes stunning art installations and captivating visual displays in addition to music, increasing the total sensory experience. Flow Festival is a must-attend event for music lovers looking for an amazing summer celebration due to its fashionable Helsinki location and reputation for having some of the top concerts in Finland.
2. Kaustinen Folk Music Festival:
At the Kaustinen Folk Music Festival, a seven-day festival of traditional folk music, you may fully immerse yourself in Finland's rich cultural heritage. This festival brings together dancers, musicians, and storytellers from Finland and abroad in the charming town of Kaustinen. The main stage performances during the festival feature a wide range of folk music genres, from upbeat polkas and waltzes to hauntingly gorgeous ballads.
Visitors can also participate actively in the folk music heritage by attending classes that instruct traditional dance, singing, and crafts. With jam sessions and spontaneous performances happening all over the place, the festival emits a warm and friendly vibe that gives visitors and residents alike a wonderful and authentic cultural experience.
3. Medieval Market in Turku:
The Mediaeval Market in Turku allows visitors to travel back in time and experience the mystique of the Middle Ages. An active marketplace filled with mediaeval merchants, artisans, and performers takes over the historic old town.
While jesters amuse with their comic antics, knights in armour participate in epic sword fights. While enjoying real mediaeval cuisine, visitors can browse a variety of traditional handicrafts and artisanal goods. The market's authenticity and focus on historical accuracy provide a captivating and immersive experience that whisks visitors back in time.
4. Sata-Häme Soi Accordion Festival:
The Sata-Häme Soi Accordion Festival in Ikaalinen is a must-attend event for people who enjoy folk music and the beautiful melodies of the accordion. This vibrant festival features renowned accordionists from around the world playing both classic songs and contemporary pieces.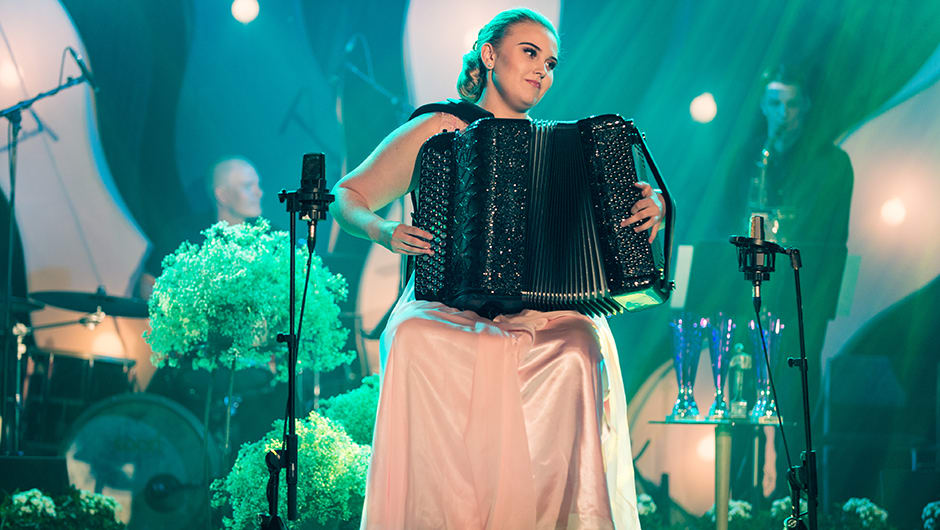 As festival-goers join in sing-alongs and dance to the contagious rhythms of Finnish folk music, the mood is permeated with joy and togetherness. Visitors have the chance to participate in workshops and dance sessions where they may discover more about the alluring sound of the accordion and get a warm and inviting introduction to Finnish culture.
5. Brown Bear-Watching Tour:
The beginning of the berry season in August provides a fantastic opportunity for nature lovers to go on a tour to see brown bears in Kuhmo or Kuusamo. The likelihood of seeing bears in their natural habitat increases during this season because they become more active.
Visitors can safely and responsibly see these amazing animals by using specially made hides, which allow them to observe bears in their natural habitat without disturbing their behaviour.
6. Lake Saimaa Cruise:
A lovely approach to discovering the area's natural splendour is to go on a cruise on Lake Saimaa, the country's largest lake. Passengers can take in the gorgeous lakeside communities, dense forests, rocky shorelines, and calm waterways as the boat floats through them.
While on the voyage, keep a lookout for the elusive Saimaa ringed seal, a rare and beloved species endemic to the area that occasionally makes an appearance. Travellers can absorb the attractiveness of Finland's numerous waterways and connect with the tranquilly of the surroundings thanks to the cruise's moderate pace.
Finland is alive with music festivals, cultural events, sporting events, wildlife encounters, and relaxing cruises in August. Finland offers a magical and varied experience during the height of its Arctic summer, whether you choose to dance to the beats of the Flow Festival, take in the mediaeval charm of Turku's market, test your mettle in a trail running race, see bears in their natural habitat, or cruise through the pristine waters. Explore the charms of this lovely Nordic nation while basking in the warmth of the Finnish summer.