Himachal Pradesh is a heavenly abode that no one can forget once visited; with its deep, plunging valleys, snow-capped mountains and lush greenery are just breathe taking. Treacherous striking routes and magical rivers along with quiet monasteries and relaxing resorts, there is so much to explore. This handy guide to take you through the roller coaster that is Himachal Pradesh.
February to June (Spring-Summer) is the best time to visit Himachal. The state also undergoes a beautiful transformation during winters, i.e. between October and February when its the snowfall season. During monsoons from July to September, it is suggested to avoid certain areas in Himachal that are prone to landslides.
DESTINATIONS
Because of its varying altitude, different places in Himachal Pradesh experience different weather patterns. While towns in higher altitudes experience extremities in temperature during winter and summer, with the winters covered in snow, the lower valleys are moderate. These are some amazing destinations in Himachal Pradesh.
ACCOMMODATION
Himachal brings a wide range of accommodation options to choose from to make sure a person takes home great memories. From hotels to homestays and resorts to bungalows; budgets to luxury- Himachal has it all.
TRADITIONAL CUISINE
From the road vendors to the authentic cafes and restaurants, the Himachal people will pour their hearts out their dishes. So, don't miss out on some of the mouth-watering dishes that they have to offer.
THINGS TO DO
Sleeping under the starlit skies and waking up to glimpses of snow-capped mountains and swaying pine trees are a given when you escape to Himachal. But the good news- there is a lot more than this in store.
1. Hike from Old Manali to Solang Valley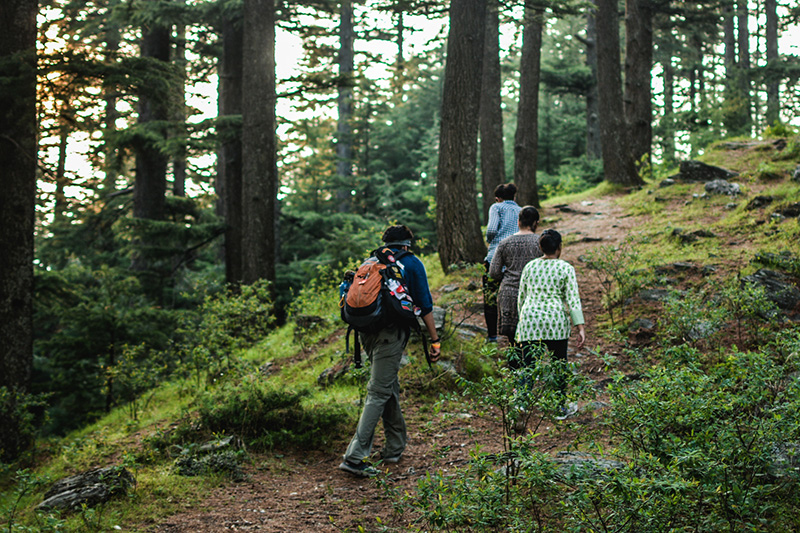 Stroll through the bazaars of Old Manali, with a stop for a nibble of 'yak cheese' at any of the eateries, moving on to rustic cafés and junk jewelry shops with traditional wooden Himachali houses beyond. Walk on through to Goshal, Shanag, and Burua villages with sprawling orchards along the trail. The stony trail past Buruawould then leads across Solang-Nallah to the wide-open fields of  Solang Valley. A favorite skiing destination in winter, get your fix 'zorbing' down green meadows in summer.
2. Chitkul in Sangla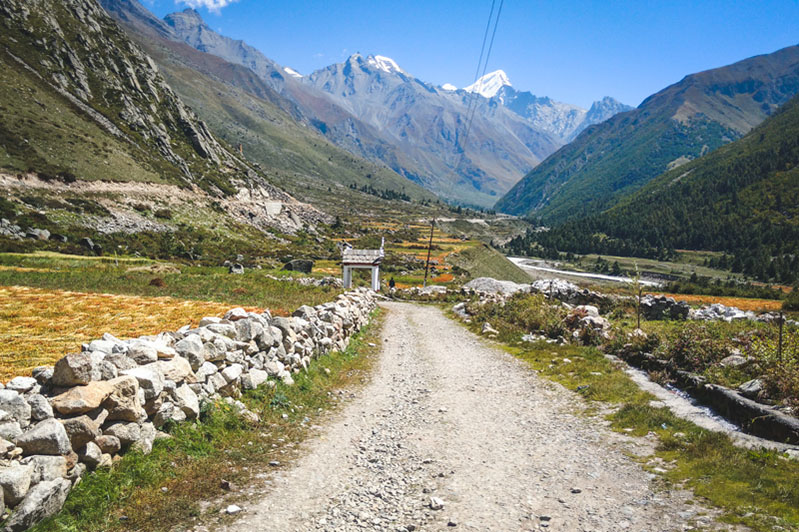 Officially the last Indian village before the Tibet border, Chitkul is renowned for its natural beauty and quaint architecture. Renowned for its, rather expensive, potatoes, Chitkul is surrounded by lovely golden buckwheat that is covered with snow for a good 6 months (October to February). With a little over 600 inhabitants here, Chitkul has some very friendly inhabitants who are always happy to interact with visitors. Get to know a little more about life in this high-altitude border village – the culture, traditions, hardships, and the simple joys that make it all worthwhile.
3. Drive from Manikiran to Tosh
Hippie haven with stunning vistas, the gushing Parvati river, hot springs, and quaint villages around have a lot to do with Kasol being the destination of choice here in Himachal. For first-hand experiences of scenic climes and the spiritual prowess that this land holds, drive through Manikaran to Tosh.
4. Watch Tibetian Opera
There's drama, dance, and song—all the key elements of the Tibetan celebration. The Lhamo, or the Tibetan opera, typically tells stories of the lives of important people, historical events, and ancient Buddhist folk tales and can last up to six hours. You can catch a performance by a team of amateur and professional actors at The Tibetan Institute of Performing Arts (TIPA), which was one of the first institutes set up by the Dalai Lama in 1959.
5. Visit Asia's oldest brewery in Kasauli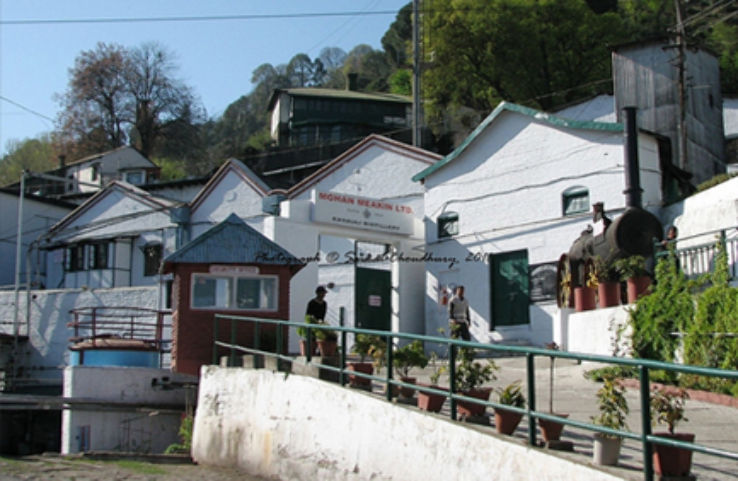 Care for some Old Monk or Golden Eagle beer? Try some at the Mohan Meakin Brewery, Asia's oldest. Opened in 1855 (it was called Dyer Breweries then) the brewery was popular for its Lion Beer, Asia's first beer brand. The bottling plant has now been installed in Solan but the distillery is still in operation in Kasauli.
6. Downhill cycle to Naggar
The quaint town of Naggar near Kullu is favorite for cyclists since the route from Manali to this artist's paradise is mostly downhill and scenic. Stop by the 500-year-old Naggar castle en route as to take a break before the fairly tough 22 km uphill return. You can also choose to take a 12 km uphill route from here to visit the popular Jana falls.
7. Fly like a bird at Bir Billing
You can live that flying dream and soar across some of the most scenic locales, from this little village that played host to the first-ever world cup of paragliding in 2015.
8. Go rafting in Kullu valley
Brave level 1 to 4 rapids of the Beas river and set off on a white water rafting adventure. You can choose from a bunch of private operators at Pirdi, where the trip usually begins, and rumble 14km downriver to Jhiri. The activity is usually closed during rains and at the peak of winter.
9. Camp in the snow at Mashobra
Experience the snow and spend your time cuddled up in a blanket, with a warm cup of tea and a book while you stare at the majestic mountains or sing the night away around a campfire. Barely 12km from Shimla, Mashobra offers various campsites that can give you this out-in-the-wild experience.
10. Go mountain biking in Spiti
The arid desert plateaus of Spiti Valley make for an interesting biking route. The picture-perfect surroundings and a chance to ride through the Kunzum Pass (4,590 meters) is an opportunity no biker will want to miss. Needless to say, this requires extreme levels of fitness and stamina.
Amidst this plethora of Himachal, adventure sports to choose from, get in touch with your wild side, and get going. Plan a vacation to Himachal Pradesh and enjoy staying at this most popular hill station in India. Don't forget to indulge in these awesome adventure sports for an enthralling experience. 
For a Photo tour, visit Himachal Pradesh in Instagram profile Triplou.