Discover charming Italy in January with the help of our all-inclusive guide to winter beauties, cultural gems, and enthralling experiences. Learn about the best happenings, places you simply must see, and the special beauty that this calm time of year offers to the heart of Italy.
January in Italy is a secret treasure just waiting to be found. Winter's gentle enchantment reveals a distinct, more sedate aspect of the nation, making it the perfect season for tourists looking for real experiences. I'm a travel copywriter for Triplou, and I'd like to take you on a trip through the heart of Italy in January when the tranquillity of the season envelops you, cultural treasures glitter, and landscapes gleam with snow.
Italy provides a wide range of experiences in January, from the classic beauty of Venice's Carnevale to the historical significance of Epiphany, the gastronomic treats of Tuscany's Truffle Fair, the joyous spirit of the Befana celebration, and the serene charm of Lake Como. Come along with me as we investigate the fascinating activities, delectable cuisine, and stunning locations that make this winter month the ideal time to travel the nation.
Step into a world of masks and mystique in Venice.
One of the most well-known and lavish celebrations in the world, the Venice Carnevale, takes place in late January and early February. The city's streets and canals are transformed into a sumptuous stage for extravagant parades, colourful costumes and masks during this celebration, which is a stunning spectacle.
Experience something special and captivating during Carnevale. Go to masquerade balls, stroll around the charming Piazza San Marco, and take in the captivating ritual of the Flight of the Angel. During this season, Venice transforms into an imaginative playground with art, music, and dramatic acts around every corner.
Celebrating the arrival of La Befana in Italian culture.
The Italian festival of Epiphany, also known as "La Befana," is widely observed on January 6. It also heralds the entrance of La Befana, an elderly witch of great kindness who brings candy and gifts to kids all around the nation.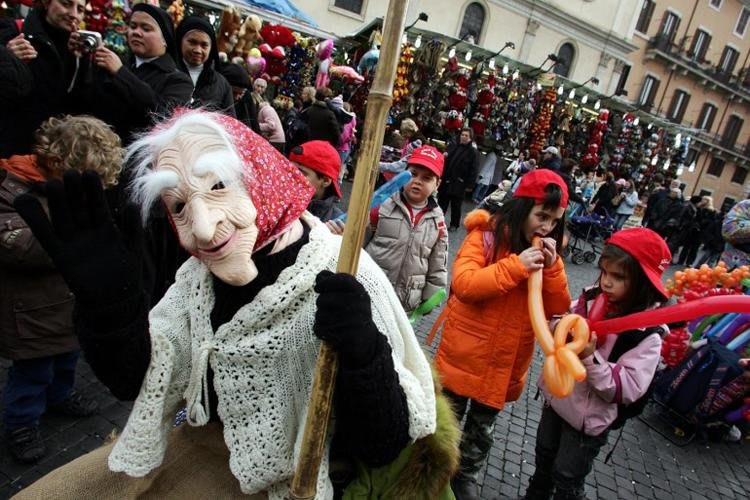 Parades, festivity markets, and processions abound throughout the day. Piazza Navona in Rome is the site of a sizable event that includes street entertainers, food vendors, and vibrant displays. Families get together to celebrate Epiphany, which is a joyous and festive festival in many parts of the world.
A gastronomic journey in the heart of Tuscany in Italy in January
The region of Tuscany is renowned for its delicious food, and in January it holds the truffle-focused Tuscany Truffle Fair. This flavorful treat is presented in a variety of ways, including dishes that have truffle flavouring and fresh truffles.
The truffle fair, held in the quaint village of San Miniato, draws gourmets and truffle lovers from all over the world. Truffle tastings, cookery classes, and guided truffle hunts are available to visitors. Wintertime is a great time to enjoy the gastronomic wonders of Tuscany, especially at the Truffle Fair.
An Italian tradition bringing joy to children and adults alike
In Italian legend, the Befana is a cherished figure whose arrival is commemorated on January 6. On this day, kids who behave well get coal, or if they've misbehaved, stockings full of candy and tiny presents.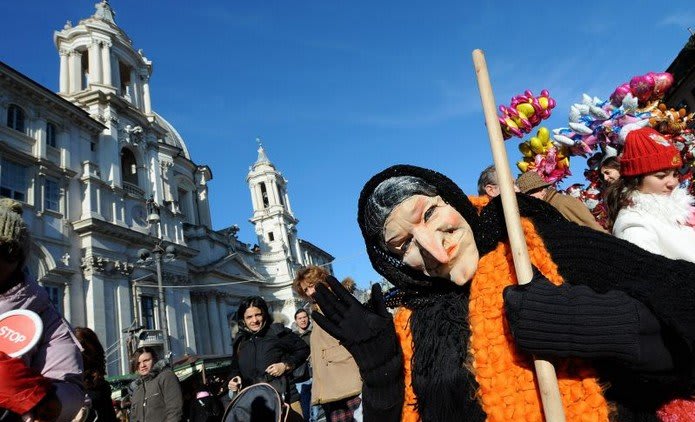 Befana processions and celebrations are held in numerous cities and towns, and the character herself frequently makes appearances to provide sweets to the kids. A delightful custom that makes people of all ages happy, the Befana celebration is a unique aspect of January's Italian culture.
A tranquil escape to one of Italy's most picturesque lakes
Encircled by the Alps' snow-capped summits, Lake Como provides a tranquil getaway in January. The throng has subsided, enabling guests to enjoy this famous location's serene atmosphere.
Discover the quaint lakeside towns of Bellagio and Varenna, where you can stroll through their winding alleys, see their historic villas, and eat al fresco. The picturesque scenery of the snow-capped mountains is a wonderful backdrop for strolling around the waterfront on boats. A peaceful, personal experience that is ideal for introspection and rest is provided by Lake Como in January.
January in Italy is a season for magic, festivities across cultures, delicious food, and tranquil getaways. Every event has its own unique beauty and significance, whether you're taking in the flavours of Tuscany's Truffle Fair, celebrating the Befana tradition, exploring the mysteries of Venice Carnevale, feeling the magic of Epiphany, or finding serenity along the shores of Lake Como.
Italy's winter season, defined by its culture, food, and serene landscape, is best captured in January. Take Italy's distinct charm and varied offerings into account while organising your winter vacation in January. This magical and culturally delightful season will leave you with priceless recollections of your trip to Italy.