Switzerland itself sounds like a fairyland and also nicknamed as Land of Milk and Honey. No matter where you drop your sight in Switzerland, you will always be in awe by its beauty. It has snow-covered mountains all season round, beautiful little villages, crystal clear lakes and a lot of cheese and chocolate.
The best time to visit Switzerland is during the shoulder seasons, as in April to June and September to October. You can enjoy fewer crowds, mild weather, and lower prices.
DESTINATIONS
No matter whether you are looking for sun, snow, country air or big city hustle and bustle. Or whether you are traveling on your own, with your partner or family. Thanks to its sheer diversity, Switzerland has just the destination you are looking for.
ACCOMMODATION
Switzerland has some pretty amazing mountains. The scenery is mind-blowing just about anywhere in the country. Switzerland also has some pretty amazing hotels where you can take advantage of the views.
TRADITIONAL CULINARY
For a decadent skiing holiday, vast lakes and unique climate, Switzerland is the perfect place for a mini-break. Its also home to some hearty traditional cuisine.
Cheese Fondue is the signature street food of Switzerland. Between September and April, when the mountains are snow-capped, Mont-d' Vacherin pops-up in Cheese shops, as it has for over a century. Rosti being the iconic national dish and Tartiflette is known for its incredible cooking style and exceptional taste.
 10 THINGS TO DO
1. Visit Chillon Castle – For The History Lovers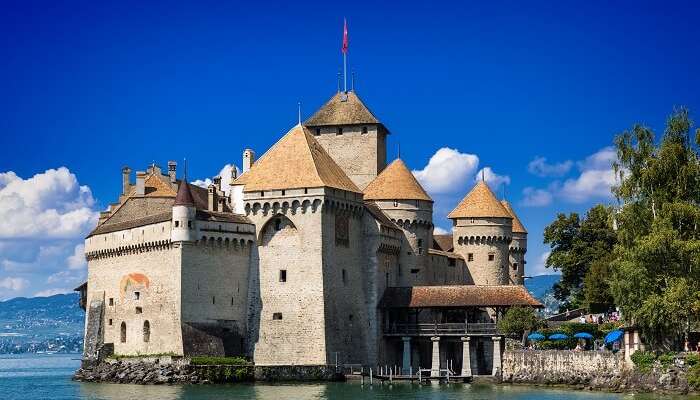 this water castle located on the banks of Lake Geneva is worth exploring. The castle houses 25 buildings and three courtyards, protected by two circular walls, and attracts more than 3,50,000 tourists every year. Apart from just admiring the beauty of the castle, you can also book it for various special events like birthday parties, barbeque on the beach, etc.
2. Paddle Boarding – Live The Hawaain Craze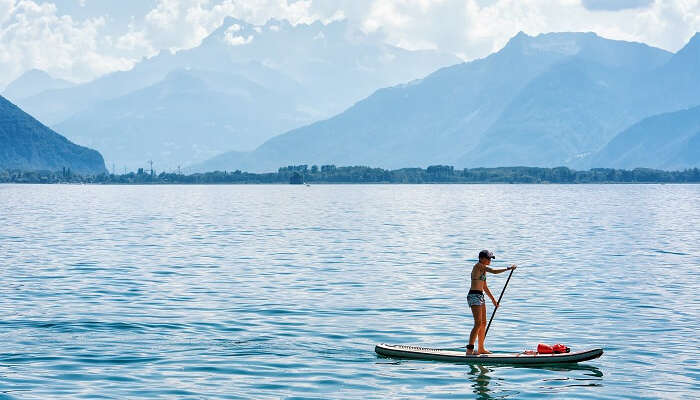 the popular Hawaiian craze can be lived in Geneva too. All you've got to do is stand upright on a long surfboard and use a paddle to propel yourself across the water. The once in a while falls you experience, makes this adventure sport one of the best things to do in Switzerland, and a fun way to travel.
3.Local Wine Tasting – Fine Wine & Tranquility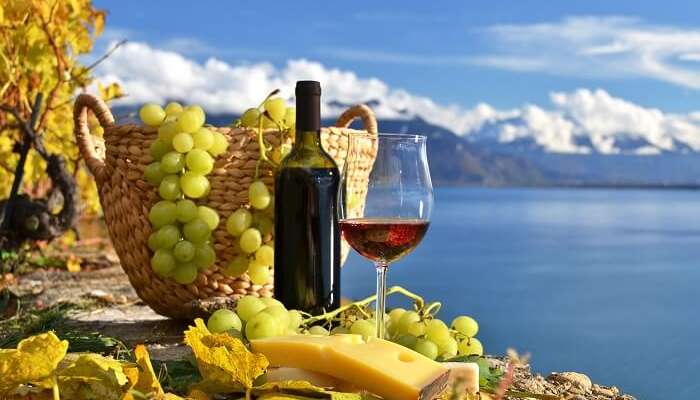 A glass of fine wine and breathtaking views of Lake Geneva sounds luxurious, doesn't it?! Do it while you're in Switzerland. Go out, explore the vineyards, and get your hands on the finest local wines of the city. From the wine made from Chasselas grapes on the shores of Lake Geneva, Merlot from Ticino to Pinot Noir from the Valais, savor all the local labels.
4.Bernina Express Ride – Beauty On Wheels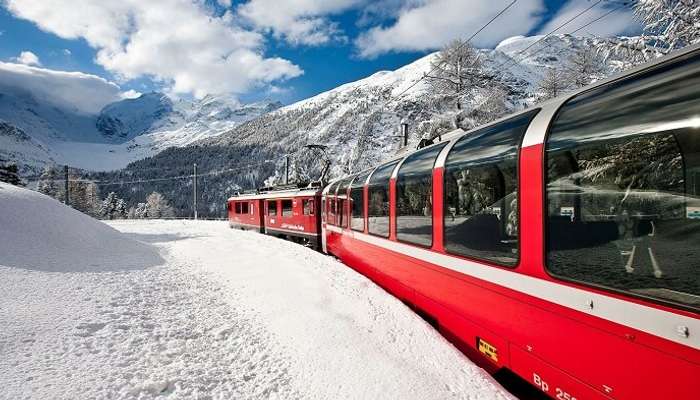 The train ride is a great way to get around and savor the picturesque scenery with your eyes. Ride the famous Bernina Express, known for its panoramic view windows and slow speed, so that you can make the most of this sightseeing. The train connects Chur (or Davos) in Switzerland to Poschiavo in Switzerland and Tirano in Italy by crossing the Swiss Engadin Alps. It also runs along the World Heritage Site known as the Rhaetian Railway in the Albula / Bernina Landscapes, so you know you have a good four hours to relax and enjoy the view.
5. Swiss Chocolates – Need To Say More?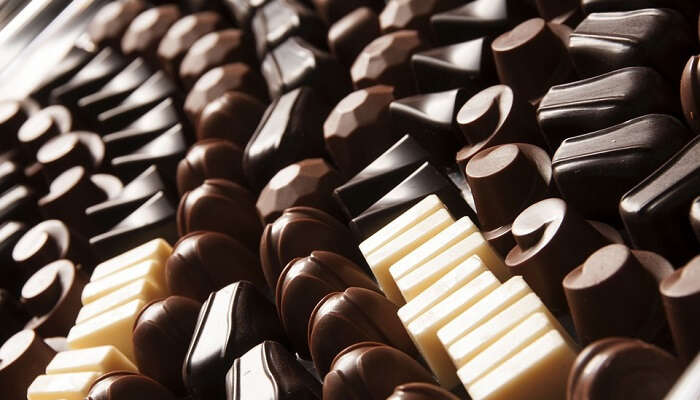 The craze of Swiss chocolates never goes away!  Treat your sweet tooth with the famous milk chocolates, and try everything you can. Being the origin place of milk chocolates, this place never disappoints. Also, this is the sweetest souvenir to take back home for friends and family!
6.Cable Car Ride – For The Adventure Loving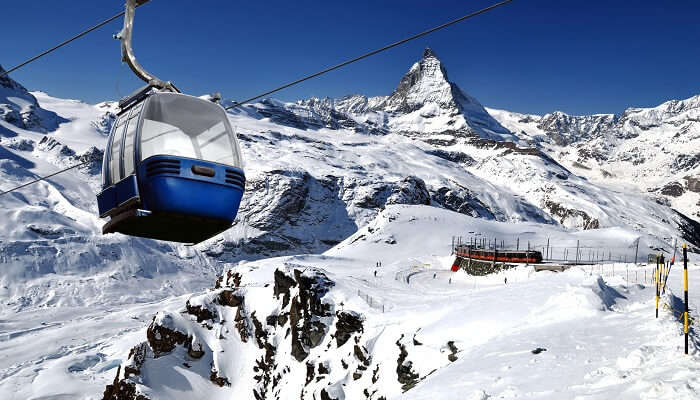 One of the many best things to do in Switzerland also involves reaching to the heights of the beautiful Matterhorn via a cable car. This is an ideal activity to do with both your family and partner as it turns out to be a memory for the lifetime. Upon reaching Matterhorn, soak in the peace the place has to offer and ski back to the car-free village on one of the longest ski runs in Europe.
7. Skydiving – Beautiful Views From The Top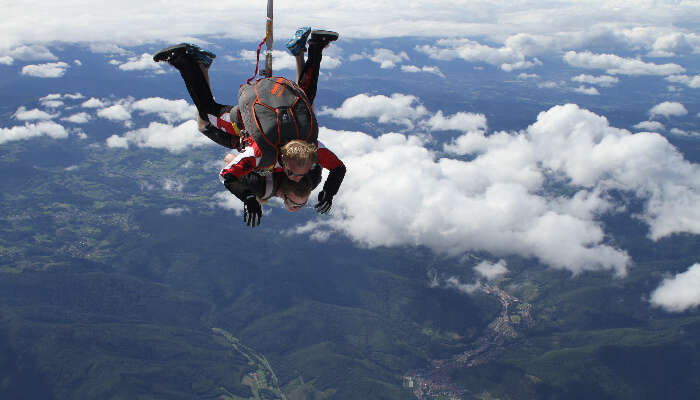 Switzerland is one of the aptest destinations to experience sky diving. The views of the snow-capped Alps, the pristine lakes, and green valleys would be breathtaking. Enjoy a jump from the height of 14,000 feet above the land while skydiving in Interlaken. This resort town in central Switzerland has a lot more to offer you once you come down after this super thrilling adventure experience.
8. The Bear Park – Interact With Bears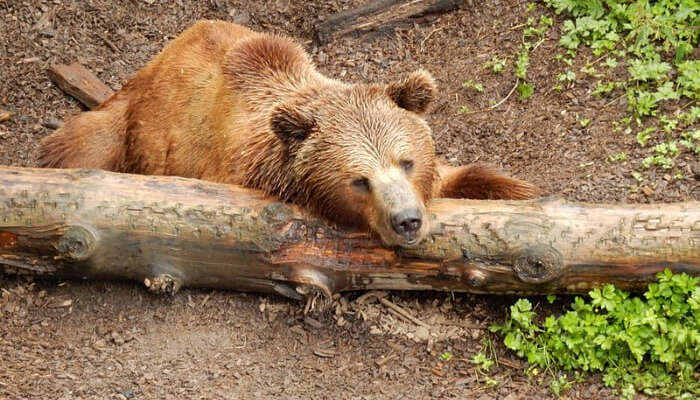 At the Bear Park in Bern's Old Town, you can play with real bears. These bears are friendly and harmless. The park which is one of the most amazing places to visit in Switzerland was established in 1513 offers you one of the most unique opportunities in Switzerland.
9. Skiing – The Thrill Of It Is Worth It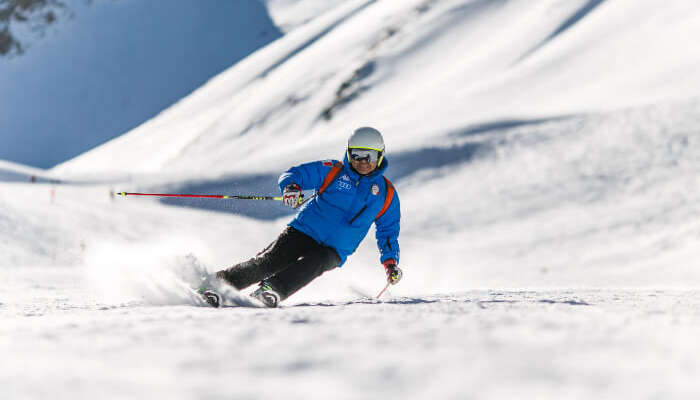 In the heart of Grindelwald is the bodmiARENA, a winter sports hotspot where people can indulge in snow sports within a safe environment. Skiing in Bodmiarena is one of the most popular things to do in Switzerland.
10. Paragliding – Adventure & Fun At Once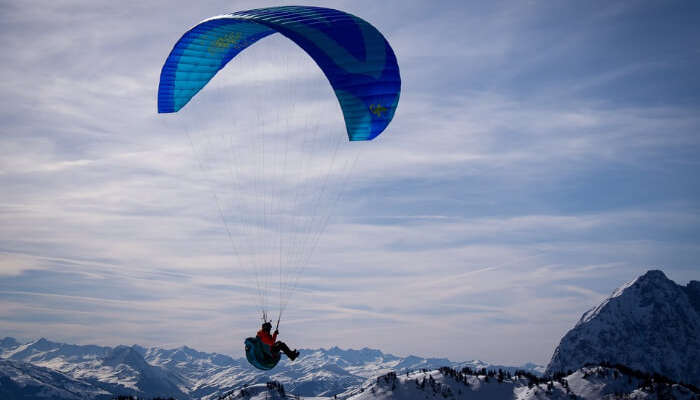 One of the most thrilling activities you can try here is paragliding. The municipality of Zermatt has plenty of options for you. Since Zermatt is located amidst the high Alps, you'll get an awe-inspiring view while paragliding across it. You will get a chance to behold the splendid Matterhorn view!
Apart from these top things to do in Switzerland, pool partying at the famous Rimini bar in Zurich, staying at the luxurious Graubünden, skydiving, hiking, visiting Museum Sammlung Rosengart in Lucerne, attending the popular Basler Fasnacht carnival, and taking a Limmat-Schifffahrt Boat Trip, Cruising and Sky dining area the other cool things to do in Switzerland.
Make sure you experience the most of these by planning a trip to Switzerland and heading out for one of the most memorable holidays ever!
For a Photo tour, Visit Switzerland in our Instagram profile Triplou.