Embark on a journey of a lifetime with Resorts World Cruises. Explore destinations and book your dream cruise with Triplou today!
Imagine yourself on a lavish cruise, taking in some of the most stunning locations on earth while taking advantage of first-rate facilities and services. Just that—a once-in-a-lifetime chance to take in the world's beauty from the comfort of a floating resort—is what Resorts World Cruises provides. Resorts World Cruises has something to offer everyone, regardless of whether you're an experienced traveller, a first-time cruiser, or just seeking a different kind of holiday.
Cruise Itinerary
The Coast of the South China Sea and the Gulf of Thailand, having port cities like Pattaya and Bangkok, are just a few of the most well-liked locations Resorts World Cruises visits with varied itineraries. With shore excursions that let you experience the local culture and attractions, each trip is created to provide an immersive experience. The world is your oyster when you travel with Resorts World Cruises. You can explore everything from the lush jungles of Thailand to the turquoise waves of the Philippines.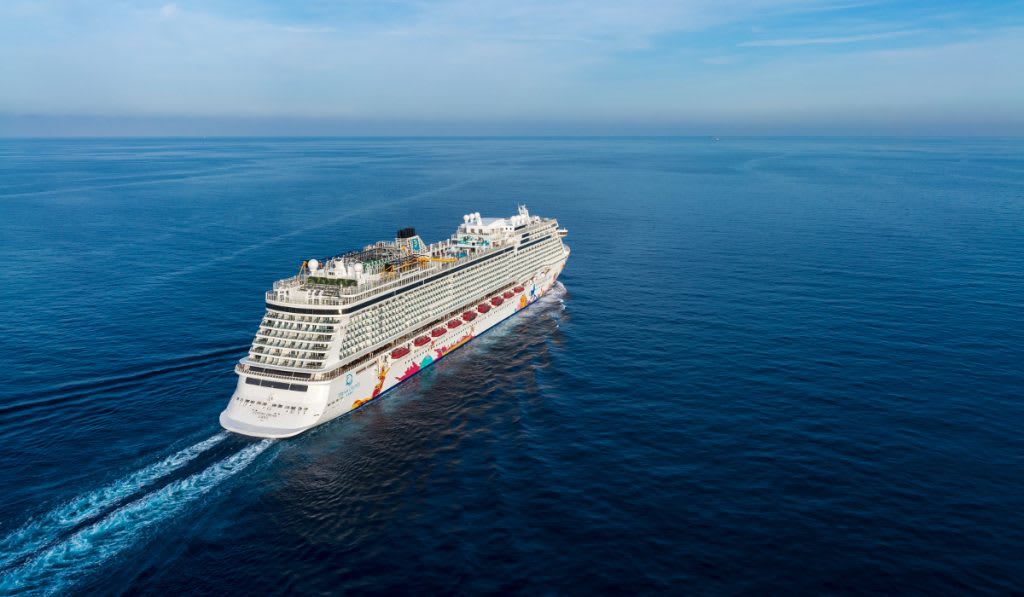 Exploring some of Southeast Asia's most exotic locations is one of the attractions of a Resorts World Cruise. You can travel to the stunning island of Boracay in the Philippines, renowned for its pristine waters and fine, white-sand beaches.
Another must-visit location on a Resorts World Cruise is Thailand. Thailand provides a wide variety of experiences guaranteed to enthral and delight, from the vibrant capital of Bangkok to the peaceful beaches of Koh Samui.
On a Resorts World Cruise, you can also travel to the fascinating nation of Vietnam. Vietnam has many captivating experiences to offer that will leave a lasting impact, from Ho Chi Minh's vibrant capital to Ha Long Bay's stunning beauty.
However, Resorts World Cruises stands out for more than just its destinations. The cruise ships are created to be resorts on the water, providing top-notch services and amenities unsurpassed by any other cruise company. Resorts World Cruises offers various facilities to meet every tourist's requirements and interests, from elegant restaurants and bars to opulent spas and fitness centres.
So plan your next trip with us.
Cruise Amenities
With top-notch amenities and services unsurpassed by any other cruise line, get onboard the floating resorts, and you will be welcomed. You will find everything you need for a wonderful trip, from fine-dining restaurants and pubs to opulent spas and exercise facilities. You can unwind and revive yourself with various spa treatments like massages, body treatments, facials, and beauty services. Experience adventure by participating in rock climbing, mini golf, zip line, and water parks, or keep active at the state-of-the-art fitness facility.
The spa and wellness facility is an absolute must-see for anyone wishing to unwind. The spa provides various services, including massages, body treatments, facials, and other cosmetic procedures. The fitness centre has cutting-edge equipment for individuals who want to stay active.
Resorts World Cruises also provides various programmes and amenities for families with children and teenagers. Every age group can find something to enjoy, from interactive play spaces and video game rooms to kid-friendly groups full of adventures. Families may have a fun-filled holiday that suits the interests of all members thanks to the variety of facilities, activities, and services available.
There is something for everyone to enjoy onboard Resorts World Cruises. There is always something to see and do on board, including live performances, movie screenings, and DJ-led parties. There is always something to meet any traveller's taste and interest, thanks to various interpretations and activities. Resorts World Cruises has you covered whether you enjoy live theatre, comedy, or classical music.
Discover the World's Flavors in Resorts World Cruises
As you travel with Resorts World Cruises to some of the most mouthwatering locations, indulge in a culinary odyssey. This cruise line is a foodie's heaven with a wide variety of dining options, top-notch chefs, and a dedication to using fresh, locally sourced products.
You may discover options for every taste and occasion, from informal dining establishments to gourmet dining establishments providing cuisine of the highest calibre. With a variety of different cuisines, you can taste the flavours of the entire world. You can discover a dish to satisfy your needs, whether sushi, a fine steak, or authentic pasta.
Various cafés, grills, and pizzerias that provide delectable snacks and beverages are available on the cruise line for people who prefer more informal eating. Thanks to the wide selection of meals open for breakfast, lunch, and dinner, you won't go hungry on board.
The cruise line offers a variety of kid-friendly dining alternatives for families with children. There is something for every age group, including kid-friendly restaurants, interactive play areas, ice cream stalls, and juice bars. Families can have a fun-filled holiday that suits everyone's likes and interests thanks to the variety of food alternatives available.
Resorts World Cruises is ideal for those looking for a top-notch cruise experience. It provides guests of all ages and interests with the perfect vacation experience with breathtaking locations, opulent accommodations and services, and various activities and entertainment alternatives. Why then wait? You may take a luxurious trip to explore the world's natural beauties with Resorts World Cruises.