Discover the lively energy of Dubai in August, where exhilarating excursions, cultural encounters, and luxury getaways are waiting. Dubai in August offers various activities for any traveller, including desert safaris, indoor entertainment, water parks, luxury shopping, and delectable gastronomic delights. Discover the best sights and activities that make Dubai a must-see location in the summer.
August is a great time to travel to Dubai, a city renowned for its futuristic skyscrapers, opulent lifestyle, and friendly people. Despite the summer heat, Dubai provides various activities catering to different interests and tastes. In this post, we'll highlight the finest sights and activities that make Dubai an enthralling and fascinating place to visit in August.
Thrilling Water Sports:
Enter Dubai's exhilarating world of water sports to beat the summer heat. Take part in heart-pounding sports like jet skiing, wakeboarding, and flyboarding to surf the waves and feel an incredible rush of exhilaration. Take a deep-sea fishing trip to try your luck at landing some of the most sought-after species in the area.
Explore the thriving underwater environment of the Arabian Gulf while scuba diving or snorkelling for a one-of-a-kind and unforgettable experience. See the splendour of Dubai's underwater ecology, experience colourful marine life, and explore gorgeous coral reefs.
Awe-Inspiring Landmarks:
Dubai is well known for its recognisable monuments that display the ambition and architectural wonders of the city. Start your trip at the majestic Burj Khalifa, the tallest structure on earth, and climb to the observation deck for sweeping views of the urban landscape below. Visit the opulent resorts, beach clubs, and entertainment hubs that dot its shoreline as you awe at the manmade island called Palm Jumeirah, which is designed like a palm tree.
Discover the classic Emirati architecture as you travel through the old Al Fahidi neighbourhood's small lanes. Learn about the city's rich past and cultural development by visiting the Dubai Museum, located in the Al Fahidi Fort.
Cultural Explorations:
Visit its cultural attractions and partake in its customs to fully experience Dubai's unique culture and heritage. Admire the classic wind-tower homes and art galleries that line the alleyways as you stroll through the Al Bastakiya Quarter's charming pathways. Discover the thriving souks of Deira, including the Gold Souk and Spice Souk, where you can barter for pricey jewellery, enticing spices, and traditional handicrafts.
Experience a classic desert safari with camel rides, captivating falconry performances, and a magnificent Arabic feast under the stars. Participate in cultural classes where you may learn how to make pottery, henna, or calligraphy, among other traditional Emirati crafts.
Luxury Shopping and Retail Therapy:
Enjoy a top-notch shopping experience in Dubai, renowned for its opulent malls and fashionable boutiques. Browse among multinational brands, exquisite couture clothing, and one-of-a-kind souvenirs at the enormous Dubai Mall. Catch the stunning Dubai Fountain performance, a coordinated water, light, and music spectacle, or admire the aquarium and underwater zoo's magnificence within the mall.
Visit Meena Bazaar's bustling textile stalls for a taste of authentic Emirati shopping. You may find exquisite textiles, elaborate needlework, and traditional clothing here. Enjoy the lively ambience as you bargain for the ideal memento to remember your trip.
Indulgent Culinary Delights:
Dubai's culinary culture accurately represents the city's multicultural population and outside influences. In August, take a culinary tour of the city's thriving eateries and food stands. Enjoy camel meat, machbous (spiced rice), and luqaimat (sweet dumplings) as part of a traditional Emirati meal.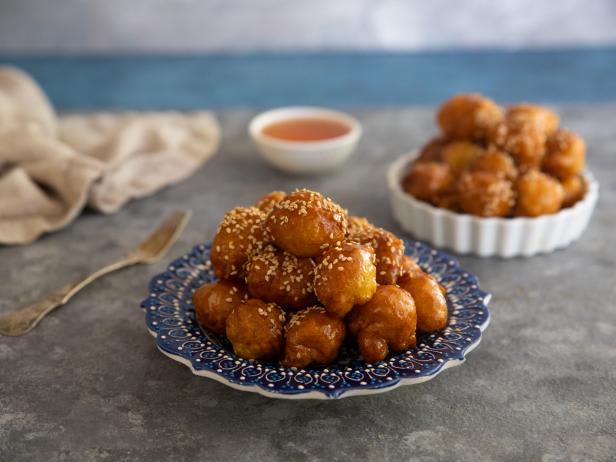 At Dubai's fine dining establishments, where Michelin-starred chefs produce culinary wonders, sample flavours from around the globe. Discover a variety of ethnic foods, including Indian curries and Lebanese mezze, as well as Japanese sushi and Italian spaghetti. Don't pass up the chance to sample dates and Arabic coffee, two staples of Emirati hospitality.
With its exhilarating water activities, breathtaking landmarks, cultural discoveries, opulent shopping, and decadent gastronomic experiences, Dubai in August is an exceptional summer getaway. Despite the summer heat, the city's dynamic vitality and enticing sights continue to attract tourists. Plan your vacation to Dubai in August and embark on an exciting adventure through this paradise of the desert.