Discover the captivating allure of Dubai in December as this dynamic metropolis changes into a mystical fantasy. Dubai in December provides various events and activities, from joyful celebrations to outdoor excursions, abundant shopping, to delicious dining. Discover the best events and activities that make Dubai a memorable winter vacation destination in December.
Dubai, renowned for its cutting-edge construction, opulent resorts, and alluring attractions, is a great place to visit in December. Dubai comes alive with magic and excitement as the city is decorated with holiday lights and ornaments. In this post, we'll examine the finest sights and things to do that make Dubai an enthralling place to visit in December.
Festive Celebrations:
Dubai in December is known for its lavish holiday parties. The city gets into the festive spirit with eye-catching decorations, glistening lights, and happy celebrations. Experience the splendour of the Dubai Christmas Festival, a winter wonderland complete with entertainment, food vendors, and Santa's grotto.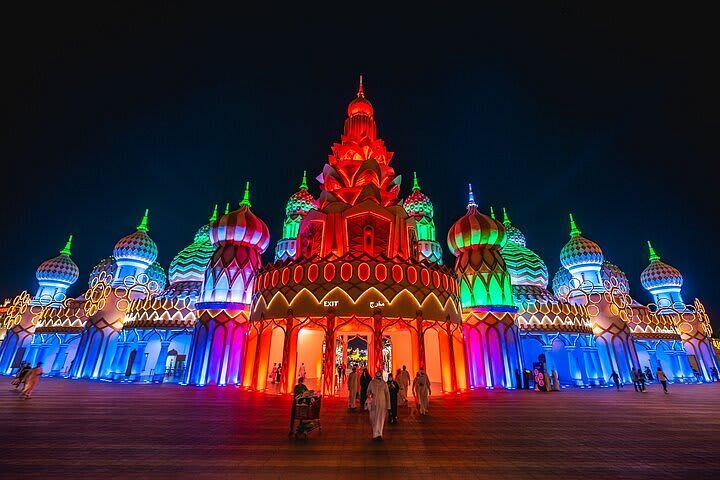 Visit the Global Village to see a cultural spectacle that highlights the customs and cuisines of other nations. Enjoy lively performances, savour mouthwatering street fare, and browse for one-of-a-kind trinkets from around the globe.
Outdoor Adventures:
The weather in Dubai turns pleasantly cool in December, which makes it the ideal time to engage in outdoor activities. Go to the Dubai Marina to board an exhilarating yacht tour where you can sail along the beautiful coastline, take in sweeping city vistas, and take in the cooling sea wind.
A desert safari is a must-do experience for adventure seekers. Try your hand at sandboarding, take an exhilarating 4×4 off-road trip across the golden dunes, and take in a stunning desert sunset. A traditional Arabian meal served outdoors under the stars, with live music and engaging entertainment, will top off your desert adventure.
Luxurious Shopping:
December presents the ideal occasion for indulging in Dubai's rich shopping experiences. Visit upmarket shopping centres like the Mall of the Emirates and The Dubai Mall to discover luxury items, exquisite jewellery, and high-end fashion labels. Profit from the Dubai Shopping Festival, a month-long festival with fantastic discounts, deals, and entertainment.
Visit Dubai's traditional souks for a one-of-a-kind shopping experience. Discover the Gold Souk, famous for its exquisite gold jewellery, or stroll through the Perfume Souk to find various scents. Enjoy the living environment while bargaining for the ideal souvenir.
Delectable Dining:
December is the perfect time to indulge in upscale dining experiences because Dubai's culinary scene is a melting pot of international flavours. At one of the city's well-known restaurants, treat yourself to a fine lunch where you can sample a blend of international cuisines from top-notch chefs.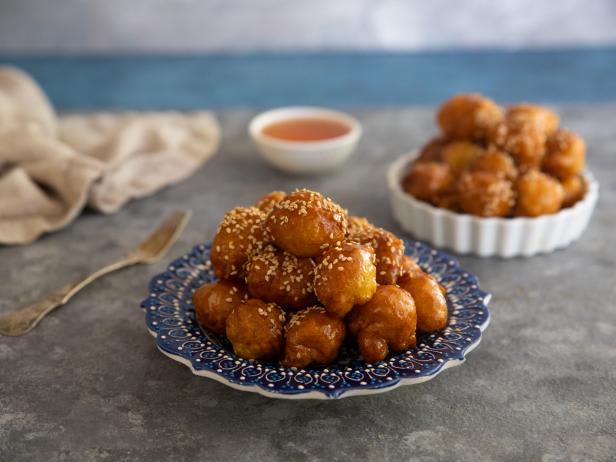 Enjoy a fantastic evening at a rooftop restaurant while savouring delicious food and magnificent views of the city's sparkling skyline. Visit a traditional eatery to sample regional delicacies like machbous (spiced rice with meat), luqaimat (sweet dumplings), and freshly brewed Arabic coffee to taste real Emirati food.
Stunning Fireworks Displays:
Dubai is well-known for its stunning fireworks displays in December, particularly during the New Year's Eve celebrations. The city's famous structures, such as the Burj Khalifa and Palm Jumeirah, light up the night sky with magnificent pyrotechnic displays when the clock strikes midnight.
For an unparalleled view of the fireworks display, join the crowds on the waterfront promenades or reserve a space on a boat. You'll be in awe of Dubai's huge celebrations due to the brilliant colours and breathtaking displays, which create a unique experience.
With its holiday events, outdoor activities, abundant shopping, and mouthwatering food, Dubai in December offers a magical and fascinating experience. Get lost in the lively ambience and savour the city's unique treats. Plan a holiday trip to Dubai in December and soak up the festive vibe of this charming city.