Discover the many attractions and activities that make this tropical winter haven a must-see as we explore the fascinating beauty of Vietnam in January. Imagine Vietnam's rich cultural tapestry and magnificent landscapes, from lively celebrations to calm natural treasures.
Come to Vietnam in January when this Southeast Asian treasure glows with charm and provides a lovely diversion from the winter doldrums. January is ideal for discovering the varied landscapes, immersing yourself in the local culture, and making lifelong memories because of the great weather, reduced crowds, and abundance of celebrations. Come along as we travel through Vietnam and learn about the best things to do and places to visit at this magical time of year.
Vibrant Festivals and Cultural Delights:
January in Vietnam is a rich tapestry of festivals and cultural events. Tet Nguyen Dan, generally called the Vietnamese New Year, is one such celebration. As the entire nation erupts in a frenzy of vibrant decorations, exciting parades, and traditional performances, embrace the spirit of Tet.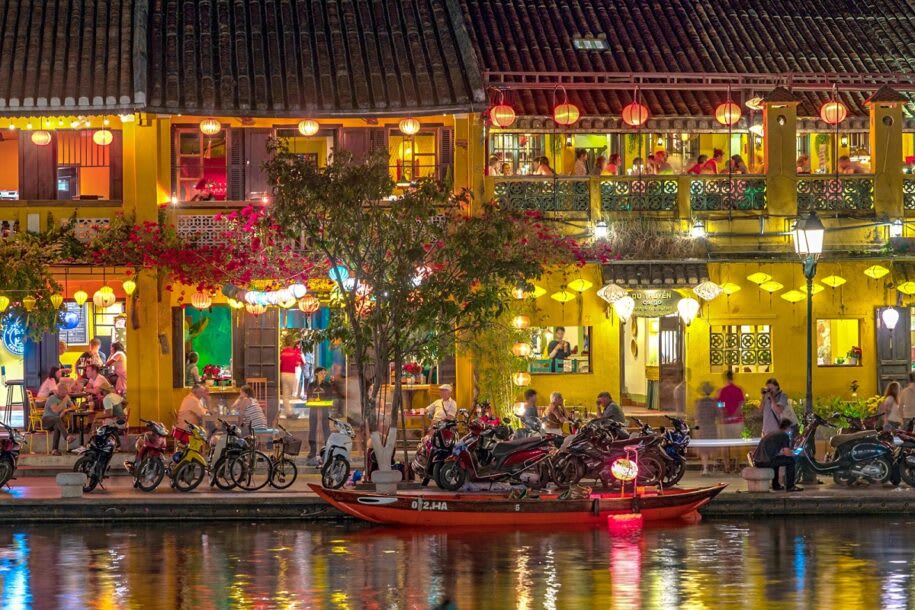 The Hoi An Lantern Festival is an additional noteworthy occasion. Every lunar month, including January, has a 14th day for this fascinating event. The old town of Hoi An has a beautiful atmosphere because of the thousands of colourful lanterns that decorate it. Release your wishes into the world by floating a lantern illuminated by candles down the Thu Bon River. Enjoy traditional music, dancing performances, and mouthwatering street food as you learn about Hoi An's distinct cultural history.
Mesmerizing Natural Landscapes:
In most regions, Vietnam experiences a dry season, making January a fantastic time to explore the country's breathtaking natural scenery. Halong Bay, a UNESCO World Heritage site, is one place that should not be missed. Sail through this surreal seascape of limestone karsts peppered with emerald islets.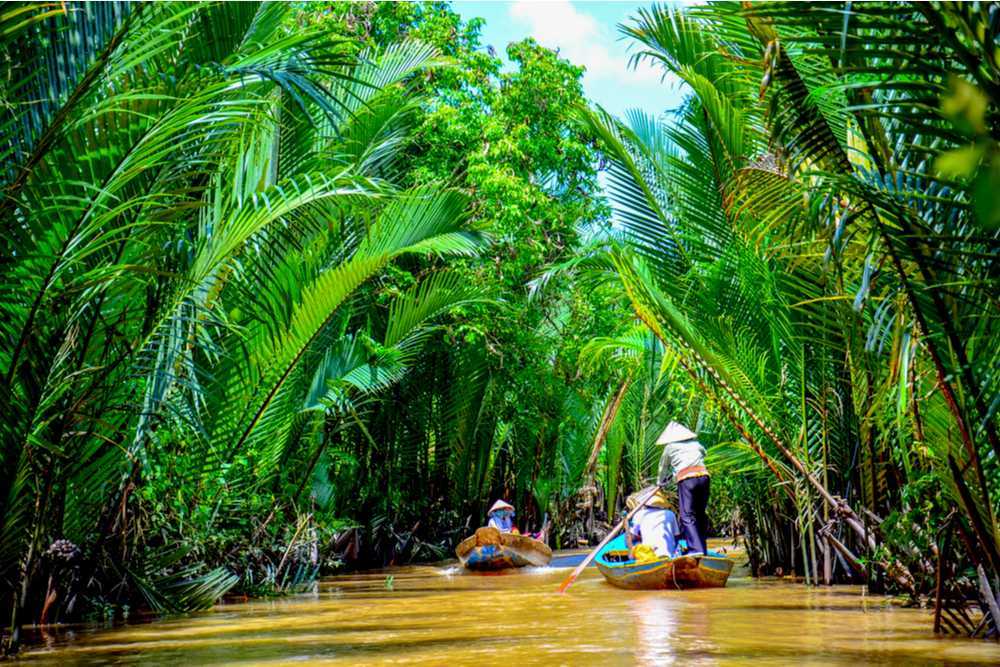 A trip to the Mekong Delta is a must for nature lovers. This vast network of rivers, emerald paddy fields, and bustling floating markets provides a window into rural Vietnam. January is the best for touring the area because of the milder temperatures and lesser humidity.
Historical and Architectural Marvels:
Travellers seeking cultural immersion are drawn to Vietnam by its fascinating history and stunning architecture. Start your historical exploration in the bustling metropolis of Hanoi, where the Old Quarter provides a window into the nation's past. Explore historic temples, stroll through colonial-era buildings-lined streets, and indulge in mouthwatering street fare. Don't forget to check out the famous Hoan Kiem Lake and its charming red bridge, home to a fabled turtle.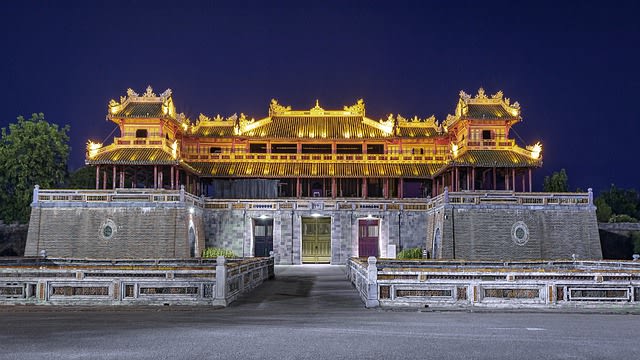 Hue's majestic and historically significant royal city awaits you in central Vietnam. Visit the UNESCO-listed Citadel, home to elaborate palaces, temples, and emperors' graves. Discover the hidden beauties of this royal city by taking a leisurely boat trip down the Perfume River, passing through magnificent bridges and lush gardens.
Culinary Delights:
It would be impossible to visit Vietnam and not indulge in some of its delectable cuisine. You can enjoy seasonal dishes that showcase the diversity of the nation's cuisine in January. Start your culinary journey in Hanoi, where you can savour national specialities like pho (noodle soup), banh mi (Vietnamese sandwich), and bun cha (grilled pork over vermicelli). The aroma of sizzling treats will direct your taste sensations as you explore crowded streets and food vendors.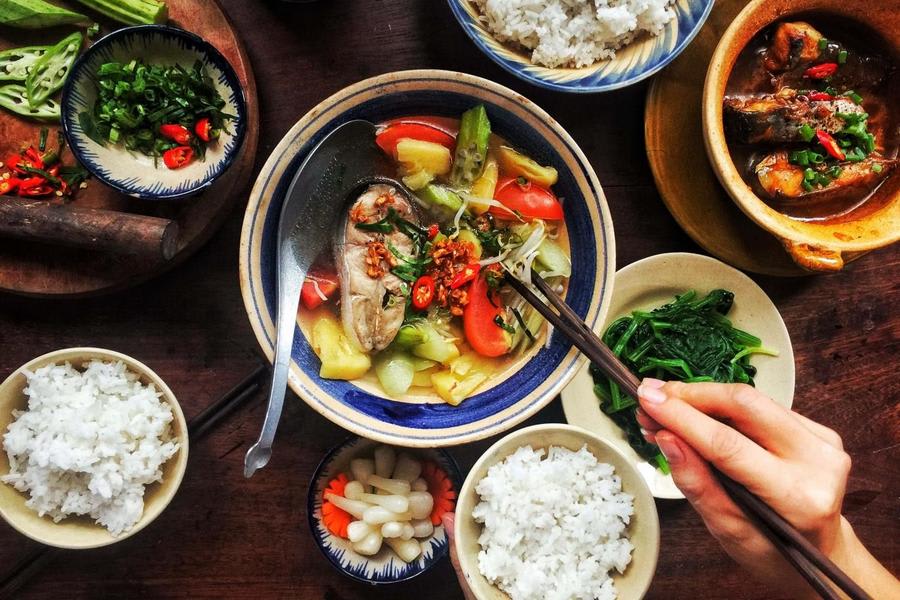 Travel south to Hoi An, a haven for foodies known for its fusion cuisine and excellent fish. Don't pass up the opportunity to sample white rose dumplings, a speciality of Hoi An, or cao lau, a regional dish of noodles, pork and herbs.
Outdoor Adventures and Natural Wonders:
Vietnam's beautiful weather in January tempts outdoor adventurers to discover its breathtaking natural landscapes. Go to Sapa's northern highlands to explore spectacular hiking paths that pass through remote ethnic minority settlements and terraced rice fields. Discover the rich cultural history of the hill tribes, observe their traditional way of life, and take in the breathtaking mountain views.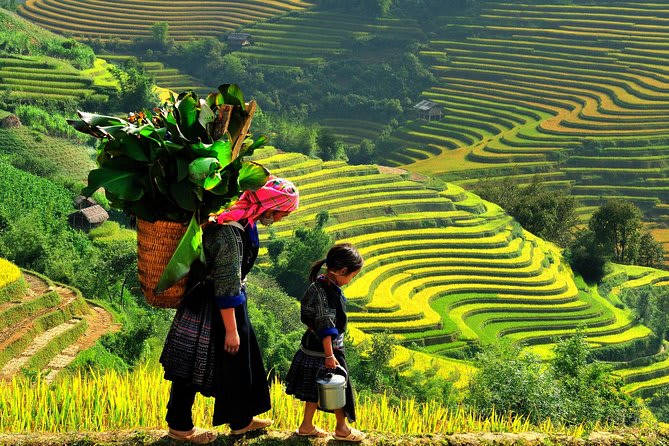 A trip to the UNESCO-listed Phong Nha-Ke Bang National Park is essential for environmental lovers. Awe-inspiring Son Doong Cave is one of the world's largest cave systems, where you may explore underground rivers, unusual rock formations, and ethereal stalactites.
A wide range of activities and locations are available in Vietnam in January to suit various interests and tastes. This Southeast Asian treasure has lots to offer everyone, from exciting events and cultural activities to breathtaking natural scenery and outdoor pursuits. Please participate in Tet festivities, learn about the nation's fascinating history, savour its mouthwatering food, and discover its stunning natural beauties. If you decide to travel to Vietnam in January, you'll start a journey that will enthral your senses and leave you with priceless memories.