Discover the beauty of Iceland in May as nature awakens with beautiful landscapes and exciting activities. Experience geothermal spa retreats, observe whale migration, and celebrate literature at the Reykjavik International Literary Festival. Iceland in May is a wonderful time to travel since it offers a variety of activities, from the magnificence of nature to cultural celebrations.
May in Iceland reveals a fascinating metamorphosis as the vivid hues of spring replace the icy winter. This magical month has a lot to offer, from seeing whales migrate along the coast to discovering wildflower-covered landscapes in bloom. Travellers may enjoy the Land of Fire and Ice at its most lovely during May in Iceland when nature's rebirth and cultural celebrations harmoniously converge. Iceland in May provides an extraordinary voyage into the heart of Nordic allure, whether it's relaxing in geothermal spas amidst blossoming landscapes, seeing the famous horse roundup, or celebrating literature at the Reykjavik International Literary Festival.
1: Migrating Whales – Iceland in May:
The Icelandic whale-watching season, which features breathtaking encounters with mighty marine giants, officially starts in May. Diverse whale species, such as humpback whales, minke whales, and even the elusive blue whales, find refuge in the coastal waters. Husavik, known as Iceland's whale-watching centre, presents a rare chance to take boat tours and travel out to sea to see these amazing creatures up close.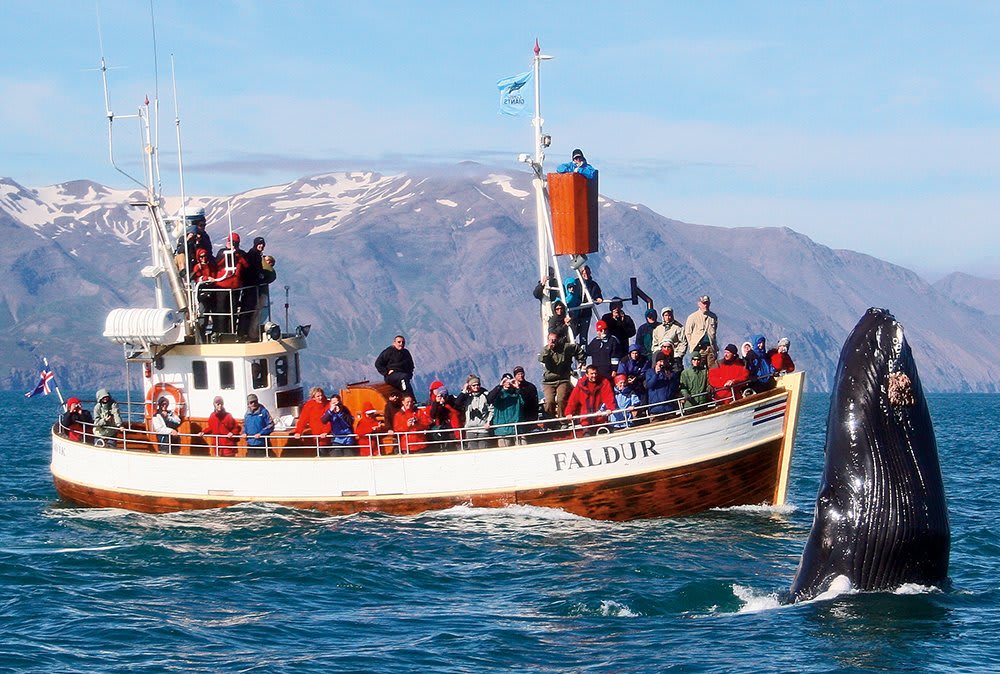 Travellers are treated to breathtaking moments as they cruise across the pristine Arctic waters while the whales breach and dive gracefully, creating a symphony of nature's majesty. On board, experts offer insightful commentary on the behaviour and conservation efforts of these gentle giants. Whale watching in May transforms into an extraordinary and humbling experience that leaves an indelible impact on the hearts of tourists against the backdrop of flowering landscapes and snow-capped mountains.
2: Celebrating Literature at Reykjavik International Literary Festival
Each May, the Reykjavik International Literary Festival attracts book lovers from all over the world to Reykjavik to celebrate the written word. This exciting gathering of writers, poets, and storytellers from around the world offers a venue for intellectual debates, book readings, and artistic collaborations. Visitors are encouraged to read literature that reflects Iceland's rich literary past and its connections to other literary traditions through the festival's wide programme.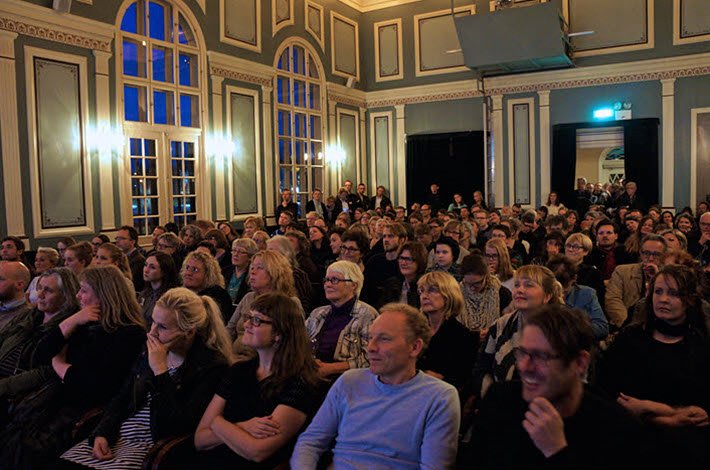 The city comes alive during the festival with literary events presented in a variety of locations, including bookstores, libraries, and cultural centres. Literary aficionados have the opportunity to speak with well-known authors, uncover fresh perspectives, and participate in stimulating debates. Iceland is a literary haven for individuals looking for inspiration and creative discovery thanks to the Reykjavik International Literary Festival, which is a tribute to Iceland's profound affection for the written word and the profound impact of storytelling on its cultural fabric.
3: Soaking in Geothermal Baths Amidst Blooming Wildflowers
Iceland's geothermal baths provide a tranquil and restorative respite amidst blossoming wildflowers in May as the Arctic landscapes awaken. With its milky-blue waters and silica-rich mud, the Blue Lagoon, a popular tourist destination, entices visitors to relax and take advantage of its geothermal waters' therapeutic benefits. A serene environment for rest and reflection is created by the lagoon's warm embrace and the backdrop of blooming surroundings.
Travellers can experience more geothermal spas distributed across the nation in addition to the Blue Lagoon. Fludir's Secret Lagoon is a hidden gem that provides a more personal and rural experience. Visitors may relax in the heated waters while taking in the beauty of how the elements of fire and ice harmoniously compose Iceland's many landscapes. In May, a geothermal spa retreat offers a calming and energising experience that blends with the cycles of nature.
4: Witnessing the Horse Roundup – A Cultural Tradition
The beloved Icelandic custom of the yearly horse roundup begins in May. During the winter, Icelandic horses—known for their distinctive five gaits and kind disposition—roam freely over the countryside. In celebration of the horses' homecoming from the wild, farmers and horse aficionados work together as springtime approaches to gather the animals.
In addition to being a useful event, the horse roundup is a cultural celebration that emphasises the tight bond between Icelanders and their beloved horses. Both residents and visitors gather to watch the herding and reuniting of these magnificent animals with their owners. This yearly celebration highlights the long-standing connection between Icelanders and their equine companions and fosters unity and pride in Iceland's cultural heritage.
5: Exploring Colorful Landscapes and Puffin Nesting Grounds
May is a time of exceptional natural beauty, when the landscapes of Iceland are ablaze with colour. Along the trekking routes, adventurers are invited to discover the rich foliage, gushing waterfalls, and beautiful wildflowers. National parks like Thingvellir and Vatnajokull offer the ability to experience the tranquilly of nature and observe how various elements work together.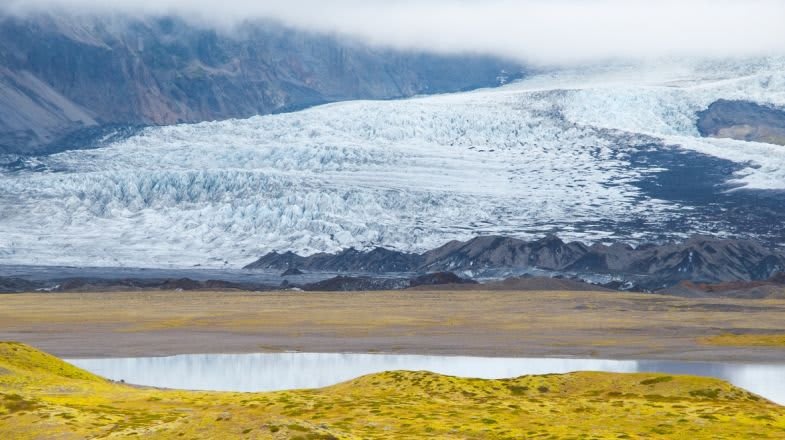 In May, puffins also migrate back to the Icelandic coast, where they breed. One of the best places to watch these adorable seabirds is the Westman Islands, especially Heimaey Island. By taking a boat excursion to Heimaey, tourists may get up close to puffin colonies and observe their beautiful behaviour as they prepare for the breeding season.
The rebirth of nature and cultural celebrations collide in Iceland in May to produce an extraordinary voyage into the heart of Nordic allure. It is a period of wonder and magic. Experience migratory whales, the Reykjavik International Literary Festival, and geothermal spa getaways while surrounded by blooming landscapes. Iceland in May is an alluring vacation thanks to the legendary horse roundup and the exploration of vibrant landscapes with puffin nesting areas. Take advantage of the Land of Fire and Ice at its most enjoyable, and create memories that will last long after your trip is over.