Enjoy April in Iceland when the country awakens to migratory bird migration, blossoming landscapes, and thrilling festivities. Discover breathtaking waterfalls, take in the vibrant music scene, and observe the adorable puffins' return. The month of April in Iceland offers a variety of activities, from observing nature's rebirth to taking part in cultural celebrations, making it the perfect time for an enthralling journey.
Iceland in April comes to life with a breathtaking explosion of colours and activity as the winter's frost gradually dissipates and nature starts to awaken. Travellers are greeted with a lovely combination of spring blossoms, migrating birds, and opportunity for exhilarating outdoor excursions during this transitional month. Iceland in April promises a magical and fascinating voyage into the country's many attractions, from seeing puffins return to their nesting sites to discovering breathtaking waterfalls and going to distinctive music events.
1. Welcoming the Puffins: Iceland in April
The adorable puffins' return to the coastal cliffs as April begins in Iceland is a much-anticipated naturalist event. When these adorable seagulls return from months at sea, Heimaey Island in the gorgeous Westman Islands archipelago turns into a home for them. Visitors can take a boat tour to Heimaey to see puffins preparing their nests for the approaching breeding season, which is a truly spectacular sight.
Once on the island, visitors can get close to puffin colonies and watch the birds' entertaining antics. Puffins stand out against the rocky coastal terrain with their stunning black and white plumage and brilliant orange beaks. As these beautiful birds fly, the Heimaey cliffs come alive with a frenzy of activity.
2. Exploring Iceland's Stunning Waterfalls:
Iceland's waterfalls undergo a makeover in April when the winter snow and ice start to melt and turn into raging torrents of water. A must-see during this period is the Gullfoss waterfall, one of the nation's most recognisable natural wonders. Gullfoss, which is a stop along the well-known Golden Circle road, mesmerises tourists with a breathtaking demonstration of the strength and beauty of nature as the Hvita River thunders dramatically into a gorge.
Seljalandsfoss is a waterfall that shouldn't be missed since it offers visitors the chance to stroll behind the water's curtain. Standing behind the gushing waterfall in April is made much more fascinating by the surrounding landscapes' emergence of new vegetation and blossoming wildflowers.
3. Reveling in the Icelandic Music Scene:
The dynamic music industry in Iceland comes to life in April with a number of interesting festivals honouring various genres and styles. The Reykjavik Folk Festival is a charming celebration of the nation's extensive folk traditions. In Iceland's capital, traditional musicians, dancers, and storytellers congregate to share their cultural riches with both locals and tourists. The festival's captivating performances and vibrant energy provide a window into the essence of Icelandic culture.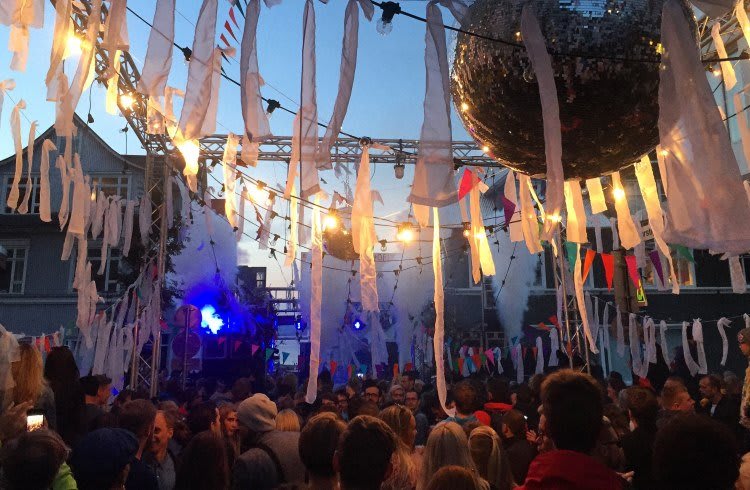 The Dark Music Days Festival is a special occasion that explores experimental and cutting-edge music for music lovers looking for more modern experiences. Through the fusion of diverse disciplines and aesthetic expressions, the festival presents performances that challenge the limits of traditional music.
4. Witnessing Nature's Rebirth:
Iceland has a magnificent regeneration in April when the landscapes emerge from their winter slumber. The nation's hiking paths transform into avenues for embracing nature's rebirth. A mesmerising destination for nature lovers is Thingvellir National Park, a UNESCO World Heritage site and the location of the collision of two tectonic plates.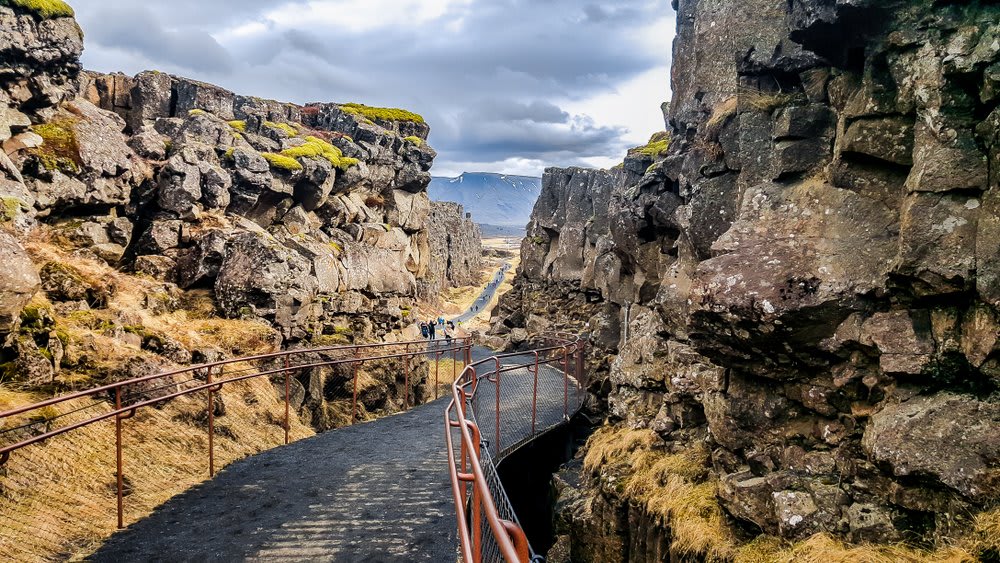 In April, flowering wildflowers and luxuriant vegetation emerge to frame the Almannagja Gorge and Silfra Fissure. Silfra's crystal-clear waters present a singular chance for diving and snorkelling, giving visitors a glimpse of the fascinating undersea world. Travellers who tour this geological wonder will see firsthand how Iceland's contrasting components of fire and ice, rock and water, interact together.
5. Chasing the Northern Lights One Last Time:
The last chance to chase the Northern Lights before they go until the gloomy winter months return is in April. While the lights become harder to spot as the days lengthen, those that travel to isolated areas with little to no light are rewarded with the chance to see the celestial wonder one last time. The Snaefellsnes Peninsula is a great place to look for the Northern Lights because of its unspoiled landscapes and low levels of light pollution.
Taking part in a guided Northern Lights tour offers insightful information and pointers for photographing the spectacular show. As visitors say goodbye to the Northern Lights for the year, they take warm memories of Iceland's arctic charm and natural wonders with them. This month's events and activities in Iceland promise to take you on an enchanted and fascinating tour of the nation's many attractions. Travellers make memories that will last them long after they say goodbye to this alluring Nordic country by embracing nature's rebirth and enjoying the cultural celebrations.
With migratory birds, blossoming landscapes, and vibrant festivals, Iceland in April is a place of magical renewal and joy. Discover breathtaking waterfalls, take in Iceland's vibrant music culture, and observe the adorable puffins' return to the area. April offers a magical and unique trip amidst the majestic beauties of Iceland as the nation embraces nature's rebirth and bids farewell to the Northern Lights.