Explore the best beaches and snorkelling spots in the Maldives with our comprehensive guide. Discover the beauty of the sea and make your holiday unforgettable.
The Maldives, an idyllic island nation in the Indian Ocean, are well known for their immaculate white sand beaches, turquoise waters, and abundant marine life. This archipelago offers many stunning beaches and top-notch snorkelling locations, with over 1,000 coral islands to discover. The Maldives have something to offer everyone, whether you enjoy the sun or diving. We'll take you on a tour of some of the top snorkelling and beaches this breathtaking location offers in this guide.
Hulhumale Beach
In close proximity to the vibrant capital city of Male, Hulhumale Beach is a well-liked vacation spot for locals and visitors. This man-made beach offers the ideal getaway from the bustle of the city with its immaculate white sands and welcoming blue seas. Everyone can find something to do at Hulhumale Beach, whether they want to unwind in the shade of palm trees, enjoy the sun, or take a cool dip in the pristine water.
Additionally, the beach offers options for various water sports, including jet skiing and windsurfing, giving your beach experience a splash of adventure. Hulhumale Beach is a great place to relax and enjoy the coastal charm because of its proximity to Male and its spectacular natural beauty.
Bikini Beach, Rasdhoo Island
For beachgoers looking for peace and seclusion, Bikini Beach on Rasdhoo Island is a hidden gem. Unlike most other islands, this spotless beach allows guests to wear bikinis, providing a sense of freedom and leisure. Bikini Beach offers the perfect environment for a peaceful getaway, encircled by lush vegetation and framed by blue waves. Imagine yourself taking a stroll on the fine, white sand while being gently brushed by the ocean breeze.
With vivid coral reefs right off its shores, the beach is also a great place for snorkelling. Explore a world of vibrant marine life, from lively fish to beautiful sea turtles, by diving into the clear waters. Bikini Beach provides a wonderful and revitalising experience in the heart of the Maldives, whether you opt to snorkel or simply take in the peace and quiet of your surroundings.
Veligandu Island Beach
The Maldives' North Ari Atoll's Veligandu Island Beach perfectly captures the atmosphere of a tropical paradise. This beach offers the ideal backdrop for rest and adventure with its immaculate white sands, clear waters, and a variety of marine life.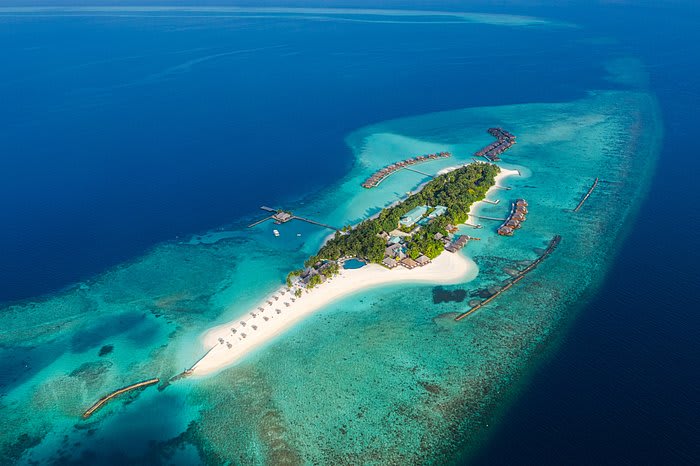 Put on your snorkelling equipment and get ready to be enchanted by the colourful coral formations and varied underwater habitat. Swim next to beautiful sea turtles, take in the vibrant tropical fish swimming over the reef, and if you're fortunate, spot imposing manta rays passing by. As the day comes to an end, choose a spot on the beach where you can relax, enjoy a tasty beverage, and watch the spectacular sunset paint the sky with shades of gold and orange. The natural beauty and tranquilly of Veligandu Island Beach promises to be an amazing experience.
Fulhadhoo Beach
Fulhadhoo Beach on Fulhadhoo Island provides a piece of unspoiled splendour for beachgoers looking for an off-the-beaten-path beach experience. This undiscovered treasure features undeveloped stretches of snow-white sand that are bordered by blue waters and swaying palm trees. Far from the masses, Fulhadhoo Beach offers a sense of solitude and tranquilly. Enjoy the natural beauty of the surrounds by enjoying leisurely strolls along the beach or just relaxing under a palm tree.
Additionally, the beach is well known for providing excellent snorkelling opportunities. Dive into the clean waters to explore a dynamic underwater world that is home to a variety of marine life and colourful coral gardens. The neighbouring waters are frequently home to lively dolphins and graceful manta rays, so keep an eye out for them. For those looking for peace and unspoiled beauty, Fulhadhoo Beach offers an experience that is both immersive and unspoiled.
Velassaru Beach
In the South Male Atoll of the Maldives, Velassaru Beach is an opulent refuge that personifies paradise. This resort on a private island provides a spotless beach experience for discerning tourists. Crystal-clear blue waters may be seen for as far as the eye can see as you tread onto the fine white dunes. You can unwind at the beach by burying your toes in the plush sand and feeling the cool ocean breeze caress your skin. Velassaru Beach is a tranquil haven where you may unwind by lounging under a palm tree, indulging in a relaxing spa treatment, or just taking in the peace and quiet of your surroundings.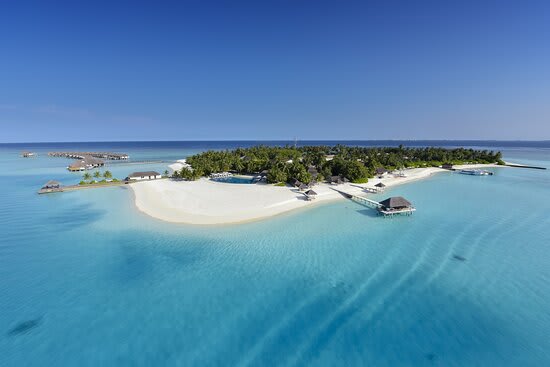 Just a few steps from the coast, enter the warm waters and investigate the colourful house reef. Put your snorkelling equipment on and enter a world filled with vibrant coral formations, exotic fish, and other fascinating marine life. Find a good place on the beach as the day comes to an end to see a spectacular sunset that will turn the sky pink and orange. Velassaru Beach, which offers an unparalleled beach experience in the lap of luxury, is a tribute to elegance, tranquilly, and natural beauty.
The Maldives is a tropical paradise that draws tourists worldwide with its stunning beaches and exciting snorkelling locations. This archipelago has everything you might want, whether looking for adventure, relaxation, or a mix of both. So be ready and plan for a beach break unlike any other in the captivating Maldives by packing your snorkelling gear, donning your sun hat, and packing.