Discover the breathtaking beauty of Norway in April as this travel guide reveals the nation's allure throughout springtime. Enjoy the rebirth of nature and the cultural joys that Norway has to offer you during this lovely season, from discovering blossoming fjords and vivid landscapes to taking part in Easter celebrations and wildlife encounters.
Norway in April bursts into bloom with all the beauty of spring as the last of the winter's frost begins to fade. The pristine landscapes emerge from their deep sleep to present a picture of blossoming flowers, lush meadows, and stunning fjords. Cultural celebrations and natural beauty come together at this time of year to offer a memorable experience in the Land of the Midnight Sun.
Spring Fjord Cruises in Norway in April
Spring fjord cruises in Norway are best taken in April. The fjords awaken from their snowy slumber as winter gives way to spring, offering an amazing show of nature's regeneration. Orchards are decorated with cherry and apple blooms, while colourful wildflowers cover the slopes. All who sail through these spectacular fjords are enthralled by the picture-perfect landscape that is created by the towering cliffs and emerald mountains reflecting in the pure waters.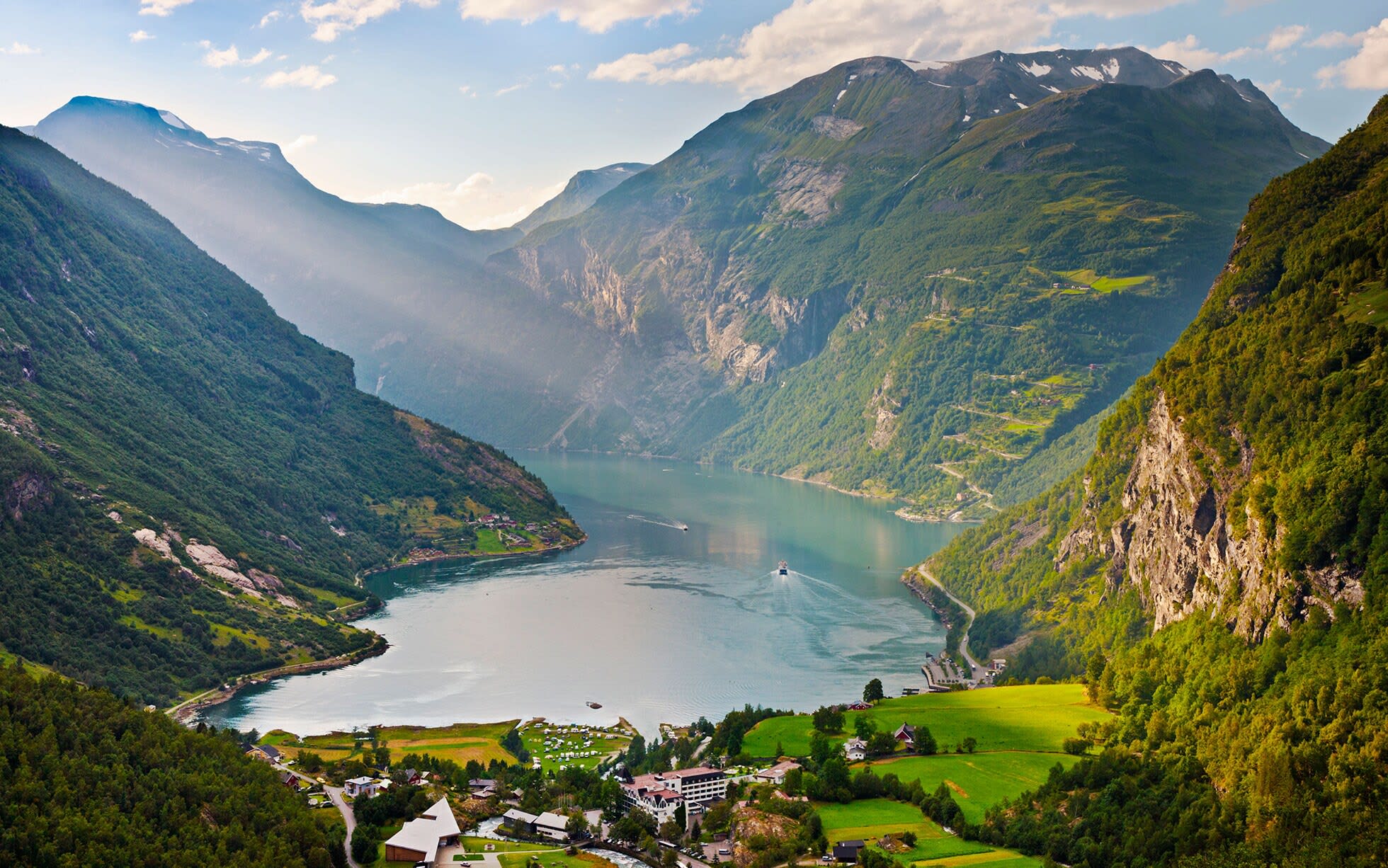 Cruises across Norway's fjords in the spring provide a calm and immersive experience. Travellers can enjoy the fragrant freshness of blooms carried by the breeze as the ship gently sways. Elegant seabirds soar above, and playful seals occasionally surface to meet onlookers. Travellers may see the natural world waking up from its winter slumber as the boat glides over the calm waterways, a sensory feast that leaves them with enduring memories of Norway's springtime charm.
Easter Celebrations
In Norway, Easter is a time for joy and cultural celebrations. Easter markets and fairs come to life throughout the nation, showcasing a beautiful selection of handmade goods, original artwork, and delicious delicacies. Visitors to Norway have the ideal opportunity to experience Norway's rich creative legacy while getting into the Easter spirit at these markets. The Easter feast, where friends and family come together to eat the customary "Pskegs" (Easter goose), is the focal point of the holiday.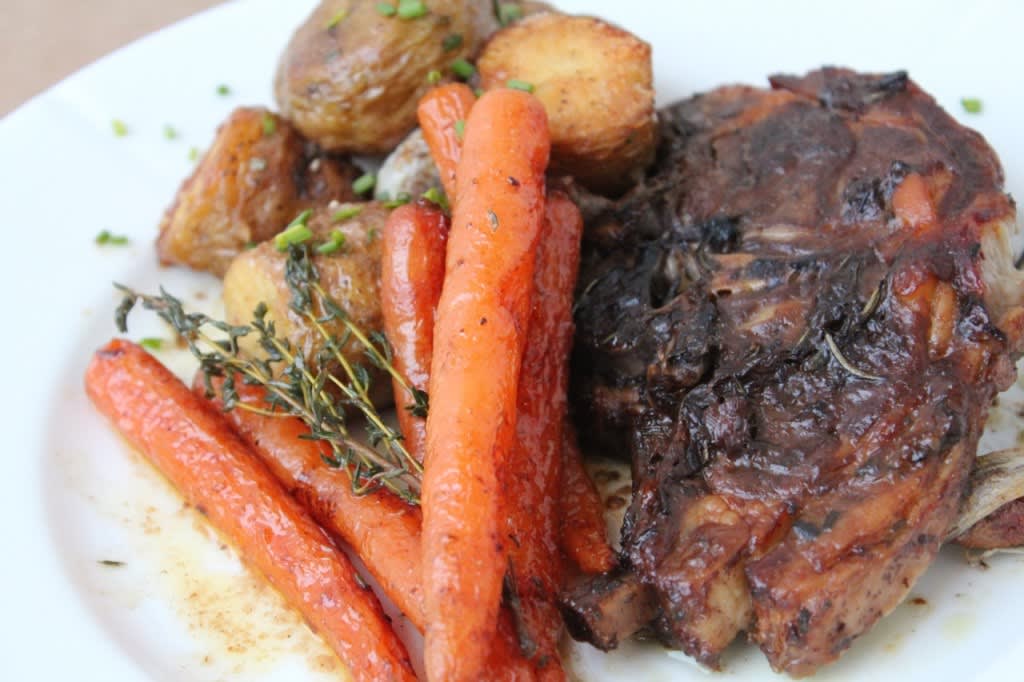 A mouthwatering range of side dishes and desserts are served along with the luscious roast goose, which takes centre stage at the dinner table. Indulging in the thrill of greeting spring after the long winter, guests savour each tasty morsel. Easter is also celebrated across Norway with a variety of artistic performances, musical performances, and social gatherings. Easter crime novels, or "Pskekrim," are a special literary tradition during this season, as Norwegians read these books to further get into the holiday spirit. Easter in Norway is a wonderful opportunity to experience the unique cultural history of the nation since it combines beloved customs with modern celebrations.
Lofoten Seafood Festival
The Lofoten Seafood Festival, which honours Norway's rich coastal culinary tradition, brings life to the Lofoten Islands every April. Lofoten, which is well-known for having an abundance of marine life, provides an unparalleled bounty of delicious fish. Fresh fish like cod and halibut take centre stage during the Lofoten Seafood Festival, which features an astounding array of seafood specialities. The taste senses are tantalised by succulent prawns, delicious crab and various shellfish, providing seafood lovers with a variety of options to enjoy.
Local fishermen and talented chefs work together to produce mouthwatering dishes that honour the sea's authentic flavours. Visitors have the option to participate in culinary classes where they may learn how to make traditional Lofoten fish dishes utilising the best, freshest ingredients from their backyard. The festival also offers musical performances, cultural displays, and kid-friendly activities, making it a fun occasion for both families and seafood lovers. The Lofoten Seafood Festival is a celebration of Norway's coastal heritage and a feast for the senses, set against the breathtaking scenery of the Lofoten Islands.
Puffin Watching on Runde Island
Millions of seabirds return to Norway's beaches in April, making it a birdwatcher's paradise. Particularly Runde Island turns into a refuge for nature lovers, providing a compelling opportunity to see adorable puffins in their native environment. Puffin-watching Excursions to Runde Island provide visitors with the chance to interact closely with these adorable seabirds. Puffins are a cute sight against the backdrop of the rocky coastal landscapes as they plunge into the sea to catch fish or perch atop the cliffs with their bright orange beaks.
Runde Island is home to a wide variety of seabirds, including gannets, razorbills, and guillemots, in addition to puffins. Hiking trails on the island offer stunning coastline vistas and chances to see other animals, like seals and sea eagles. Runde Island's puffin watching offers guests an up-close and personal encounter with the beauties of Norway's coastal wildlife.
Arctic Wildlife Safaris
April is a great month for wildlife safaris because Norway's Arctic regions have milder weather and thawing winter ice. Particularly in Svalbard, fascinating guided tours are available that give visitors the chance to see famous Arctic wildlife in its native habitat. The highlight of Arctic wildlife tours in Svalbard are encounters with polar bears. Visitors can safely examine these wonderful creatures, which are perfectly adapted to their icy environment, and admire their beauty and strength.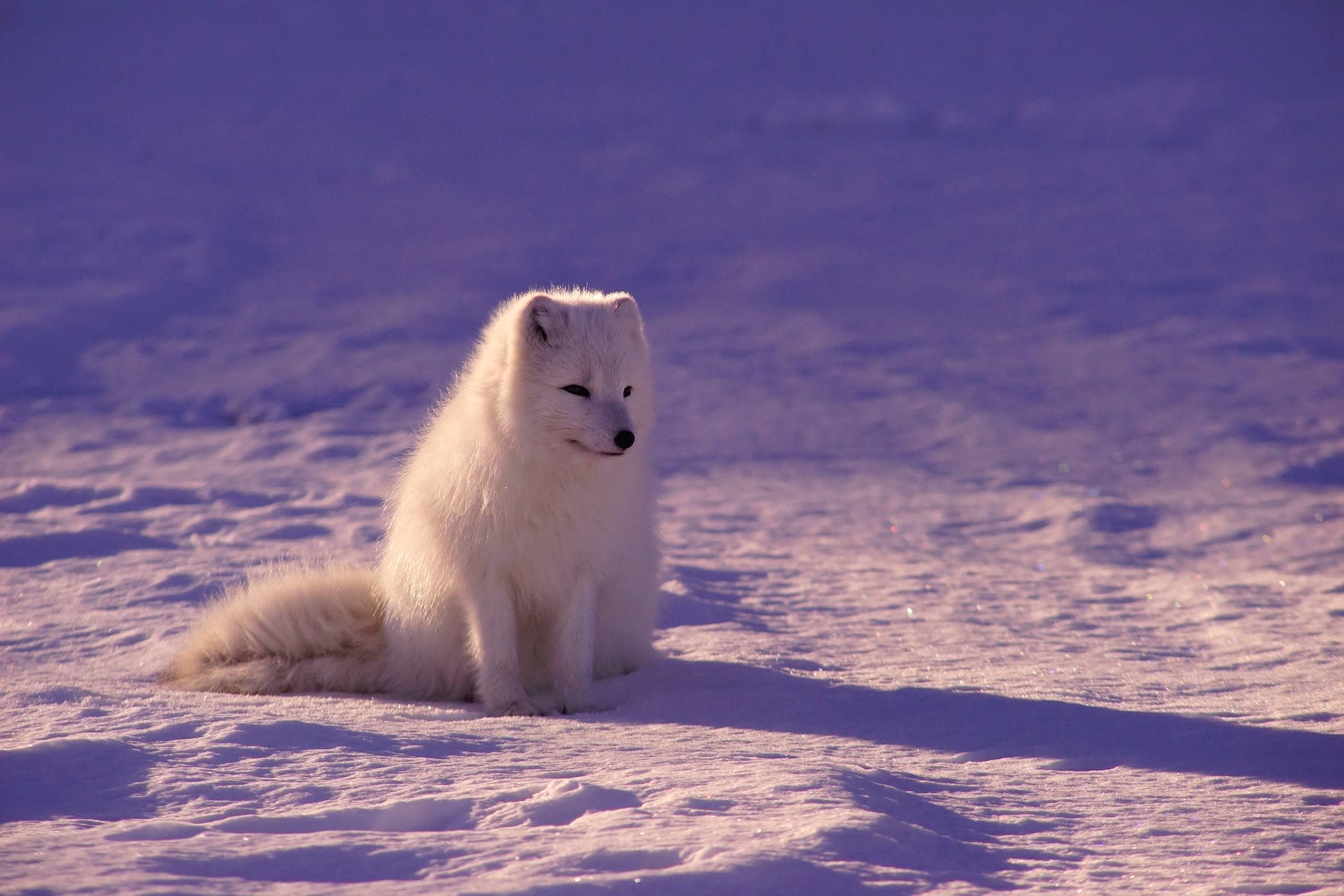 In addition to polar bears, visitors could run into Arctic foxes, reindeer, and several bird species. Svalbard's waterways are teeming with marine life, and kayaking and boat tours offer opportunities to see seals, whales, and walruses. Svalbard's arctic wildlife safaris provide a singular and immersive experience in one of the world's remaining wild places. Travellers develop a profound understanding of the value of conservation and the necessity of protecting these delicate ecosystems as they observe the tenacity of these animals amid the beautiful landscapes of the Arctic.
Norway changes into spring in April, revealing a rich trove of natural beauty and cultural delights. April is a time of awakening and celebration in the Land of the Midnight Sun, from the blossoming fjords to Easter celebrations and wildlife encounters. Take in the fascinating beauty that greets you during this enchanted season as you embrace the enchantment of springtime in Norway.