As the country transitions from winter to spring, discover the enchantment of Norway in March with the help of our travel guide. Discover the mesmerizing appeal that awaits you in Norway during this magical time of the year, from watching the Northern Lights' lingering show to taking part in vivid local festivals and coming face to face with Arctic animals.
Norway undergoes an amazing metamorphosis in March as the winter gradually gives way to the hope of spring. The frozen Arctic landscapes start to defrost, revealing an astonishingly beautiful and alive place. The month of March in Norway is a special chance to see this seasonal change, when intriguing activities, alluring natural beauties, and cultural traditions come together to make a trip to the Land of the Midnight Sun unforgettable.
Northern Lights Viewing in Tromsø and Lofoten
In the Arctic sky above Troms and Lofoten, the mesmerising dance of the Northern Lights may still be seen in March. Even though the nights are getting shorter as spring approaches, there are still plenty of clear evenings that provide opportunities to see this breathtaking celestial spectacle. The city of Troms referred known as the "Gateway to the Arctic," is still a favourite destination for those seeking the Northern Lights. Visitors can sign up for informative, expert-led excursions that take them to the best viewing locations away from light pollution. Astonishment fills the faces of onlookers as they witness the green and pink ribbons glistening over the heavens.
The Lofoten Islands also offer a beautiful setting for seeing the Northern Lights. A panorama of unmatched beauty is produced when the celestial show is combined with the rocky coastline scenery and charming fishing communities. The ethereal dance of the Aurora Borealis exerts a wonderful spell on everyone who beholds it, whether one chooses to view them from the deck of a boat on a midnight cruise or from atop snow-covered hills.
Sami Week Celebrations in Karasjok and Kautokeino
The lively Sami Week events in Karasjok and Kautokeino continue throughout March, giving tourists a chance to learn more about the rich cultural history of Norway's indigenous Sami people. A wide variety of events are held during this time as part of the celebrations, showcasing the Sami community's traditions, arts, and customs. The centrepiece of Sami Week is reindeer sledging, which gives visitors a chance to witness the special relationship that exists between the Sami people and their herds of reindeer.
Sami culture and their centuries-old customs can be experienced by riding on a traditional reindeer sledge across snowy landscapes. Over the week, courses provide insights into Sami crafts, such as fine beadwork, traditional knife making, and duodji (handicrafts). Visitors who take part in these sessions develop a greater understanding of the artistic talent and craftsmanship that the Sami have passed down through the generations.
Fjord Whale Watching in Norway in March
Norway's fjords awaken in March when spectacular marine life begins to arrive. A compelling chance to see humpback whales, orcas, and other cetaceans as they migrate to the pristine Arctic waters is available on fjord whale-watching cruises from places like Troms and Andenes. Travellers are treated to an exhilarating show of nature's magnificence throughout these tours.
When orca pods float effortlessly through fjords or humpback whales breach the surface, spectators are in awe of these gorgeous animals in their natural environment. Fjord whale-watching excursions frequently offer chances to see seals, porpoises, and a variety of seabirds soaring over the sparkling seas in addition to whales. The fjords serve as the backdrop for a breathtaking display of animals, providing an unforgettable and humbling encounter with the natural world.
Spring Skiing and Snow Adventures
In Norway, March is the ideal month for spring skiing and other snow activities since it perfectly balances winter and spring. Skiers and snowboarders can continue to enjoy the excitement of winter sports at renowned ski slopes like Geilo, Hemsedal, and Trysil because of the superb snow conditions they continue to provide. Geilo's varied topography offers slopes for skiers of all experience levels, from easy slopes to difficult runs.
The spectacular mountains and well-maintained paths in Hemsedal, sometimes known as the "Scandinavian Alps," offer thrilling adventures amidst breathtaking scenery. The vast network of slopes in Trysil, meantime, guarantees that every explorer will discover their ideal run. Dog sledging provides an opportunity to travel through snow-covered forests and observe nature waking up during the transitional season for people looking for unique snow adventures. Dog sledging immerses visitors in the beauty of Norway's winter wonderland under the guidance of skilled mushers and their devoted husky teams.
Easter Festivities and Culinary Delights
Easter, a significant religious and cultural occasion in Norway, arrives in March. Easter markets pop up throughout the nation when locals and tourists assemble to buy handcrafted presents, artwork, and souvenirs, frequently created by experienced artists. The markets are a wonderful way to support small enterprises in the community and carry a bit of Norway's rich creative heritage home.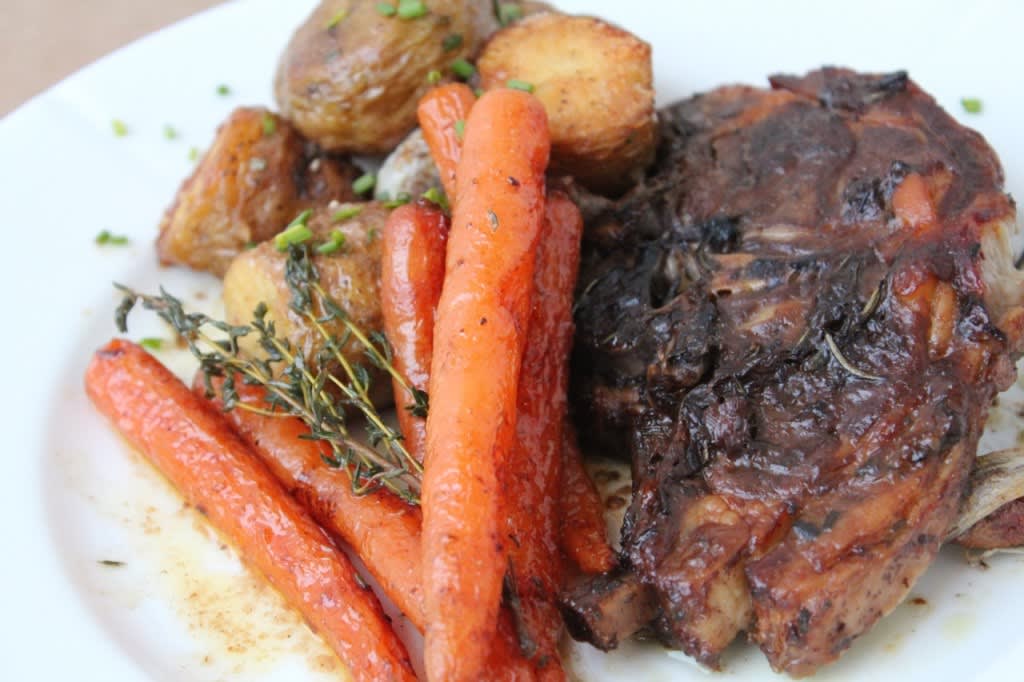 During this period, "psalm" (Easter lamb), a favourite dish, takes the stage in traditional Norwegian Easter cuisine. A festive lamb feast with a variety of side dishes and sweets is enjoyed by families and friends. "Smgodt," or Easter candy, is a classic Easter delight. Stores provide a vibrant assortment of sweets, candies, and pastries that heighten the celebratory mood.
March is a magical season of transformation in Norway as winter gives way to the beauty of spring as it begins to emerge. Travellers are enthralled by Norway's polar splendour and cultural celebrations whether they are taking in the lingering Northern Lights, experiencing Sami culture, spotting stunning whales in the fjords, or going on spring skiing excursions. As March creates a stunning tapestry of memories that will last a lifetime, embrace the emerging beauty of the Land of the Midnight Sun.