Explore the varied landscapes of Vietnam in August, take part in its exciting festivals, and enjoy the pleasant weather to discover its allure. Vietnam in August offers a tapestry of activities and experiences that will amaze you, from the spectacular vistas of Halong Bay to the cultural treasures of Hue and the lovely beaches of Nha Trang.
With its breathtaking natural beauty, cultural events, and pleasant weather, August in Vietnam offers many exciting experiences. This alluring nation provides a wide range of Vietnamese activities for any traveller, from the vibrant metropolis of Hanoi and Ho Chi Minh City to the serene coastal retreats of Nha Trang and Halong Bay. Vietnam in August offers something to everyone, whether looking for adventure, cultural immersion, or beach leisure. Let's investigate the fun things you can do.
Cruising Halong Bay's Enchanting Seascape:
Take an unforgettable trip to Halong Bay, home to jaw-dropping limestone karsts rising from blue waters and a UNESCO World Heritage site. August is a great month to see this natural wonder because of the warm, pleasant weather. Take a typical junk boat for a ride among the ethereal islands, where you can look for hidden caves and floating settlements.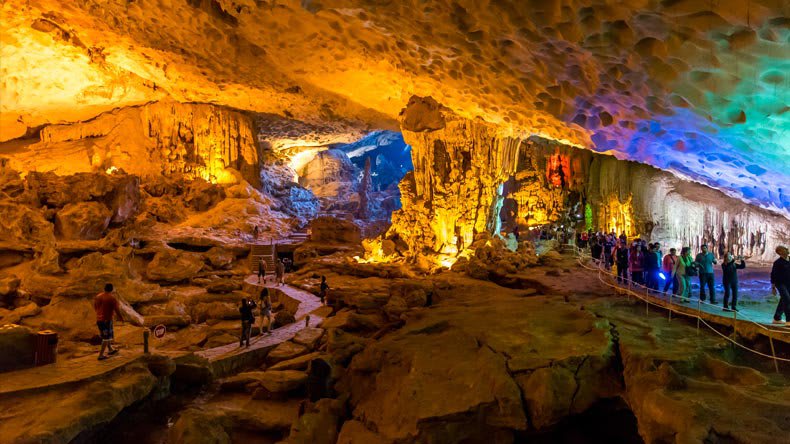 Admire Sung Sot Cave, also known as Surprise Cave, for its majestic grandeur, outstanding stalactites, and stalagmites. Enjoy swimming, kayaking, or simply lying on the boat's sundeck while taking in the tranquilly of this breathtaking marine environment. Observe the beautiful dawn or sunset across the bay, illuminating the imposing karsts in a golden glow.
Cultural Marvels in Historic Hue:
Discover Hue, the old imperial capital of Vietnam, and its rich history and cultural legacy. Hue has great weather in August for outdoor exploring. Start your adventure in the Imperial City, a UNESCO World Heritage site, and explore the impressive palaces, elaborate temples, and lovely gardens there. Admire the magnificent architecture while learning about the long-lasting Nguyen Dynasty controlling Vietnam.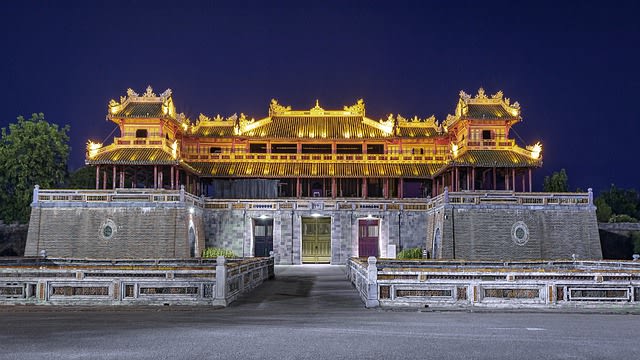 View the Perfume River from the famous Thien Mu Pagoda, where you may admire its magnificent architecture and tranquil atmosphere. Discover the lavish mausoleums and breathtaking scenery at the Tombs of the Emperors, including the Tomb of Tu Duc and the Tomb of Khai Dinh. Hue is a veritable gold mine of historical significance and cultural wonders.
Festive Delights in Hoi An:
Visit Hoi An, a lovely town that comes alive in August, and participate in its vivid cultural celebrations. A magnificent atmosphere is created in the old city of Hoi An during the Full Moon Festival, also known as the Hoi An Lantern Festival, which takes place every year. The celebration, which features vibrant parades, ethnic music, and mouthwatering street cuisine, is held on the fourteenth day of the lunar month.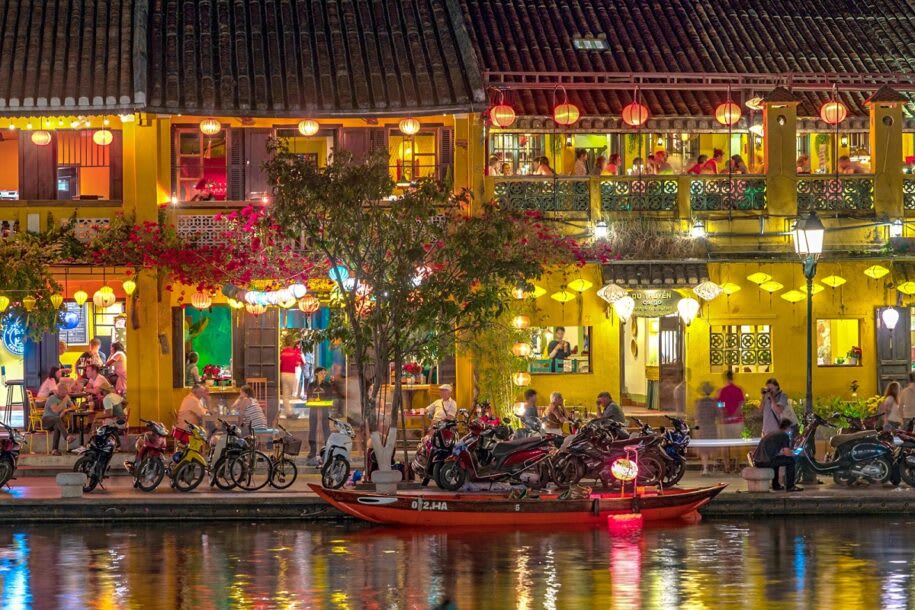 Release lanterns into the Thu Bon River as part of the age-old custom, making a wish as they float away. Experience the magical ambience that includes street performances, locals wearing traditional attire, and art exhibits. Visit old temples, stroll through the Old Town's winding lanes, and savour the local food of Hoi An.
Relaxation in Tropical Nha Trang:
Relax on Nha Trang's gorgeous beaches, renowned for their golden sands, blue waters, and bright coral reefs. Nha Trang experiences high temperatures and sunshine in August, creating the perfect environment for lounging on the beach. Enjoy relaxing beach time, cool down in the crystal-clear sea, and participate in water sports like snorkelling and diving to see the abundant marine life.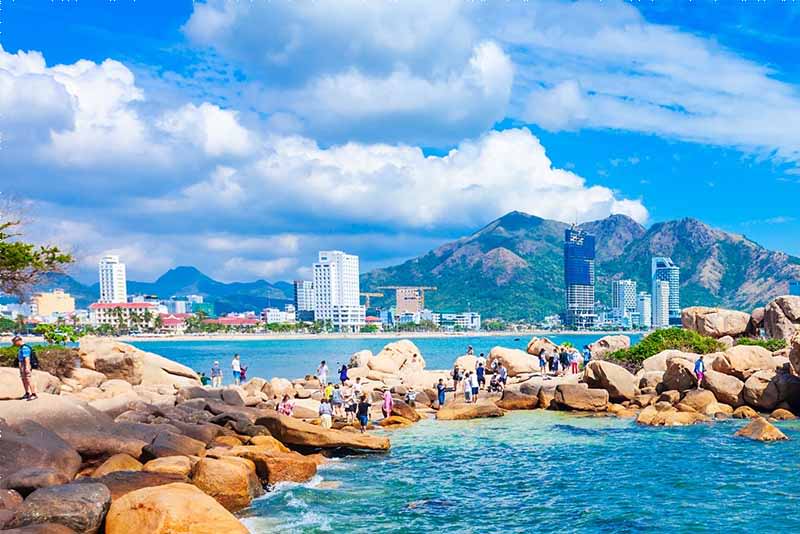 Take a boat ride to one of the adjacent islands, like Hon Mun or Hon Tam, where you may explore secret coves, go fishing, or take in the area's natural beauty. Discover the vibrant Nha Trang Night Market, savour delicious fresh seafood dishes, and indulge in a spa treatment.
Outdoor Adventures in Sapa:
Travel to Sapa, a hilly area, and engage in exhilarating outdoor activities. The weather in Sapa is nice in August, with moderate temperatures and sporadic rains. Start a trekking adventure through the traditional communities of ethnic minorities, including the Hmong and Dao people, verdant valleys, and terraced rice fields.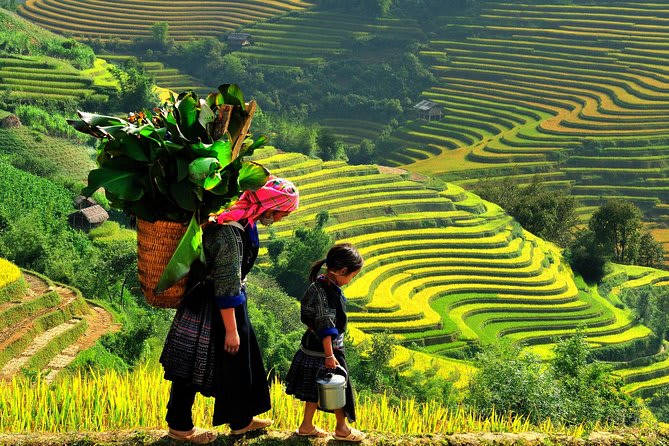 For expansive views of the foggy surroundings, conquer Fansipan Mountain, the highest summit in Indochina. Visit crowded markets to meet with indigenous populations and learn about their traditions as you become fully immersed in the community. Sapa provides a unique fusion of breathtaking natural scenery, immersive culture, and thrilling activities.
August in Vietnam opens a world of breathtaking natural beauty, colourful celebrations, and relaxing beach vacations. Every traveller can find something to do and see in Vietnam in August, from cruising the magnificent Halong Bay to discovering the cultural treasures of Hue, taking in the lantern festival in Hoi An, unwinding on the pristine beaches of Nha Trang, and indulging in outdoor adventures in Sapa. Enjoy the mesmerising beauty and the pleasant climate, and make lifelong memories in this mesmerising nation.