Discover the charm of Vietnam in September as you explore its varied landscapes, immerse yourself in its exciting cultural events, and enjoy the beautiful weather. Vietnam in September provides a range of experiences for any traveller, from the mesmerising beauty of the Mekong Delta to the ancient charm of Hanoi and the lovely beaches of Da Nang.
Vietnam in September offers a tapestry of adventures, cultural celebrations, and pleasant weather, making it the perfect month to go here and see this fascinating nation. Vietnam offers visitors a variety of experiences, from crowded cities to peaceful countryside. Vietnam in September has something for everyone, whether looking for outdoor exploration, cultural discovery, or beach leisure. Let's explore the thrilling activities that are in store for you.
Cruise the Mekong Delta's Waterways:
Explore the Mekong Delta, a maze of rivers, canals, and lush vegetation, on a captivating adventure. Cooler temperatures and sporadic rains that add to the area's natural charm characterise the lovely September weather. Take the beautiful scenery as you travel along the Mekong River and learn about floating markets where locals sell fresh fruit from their boats.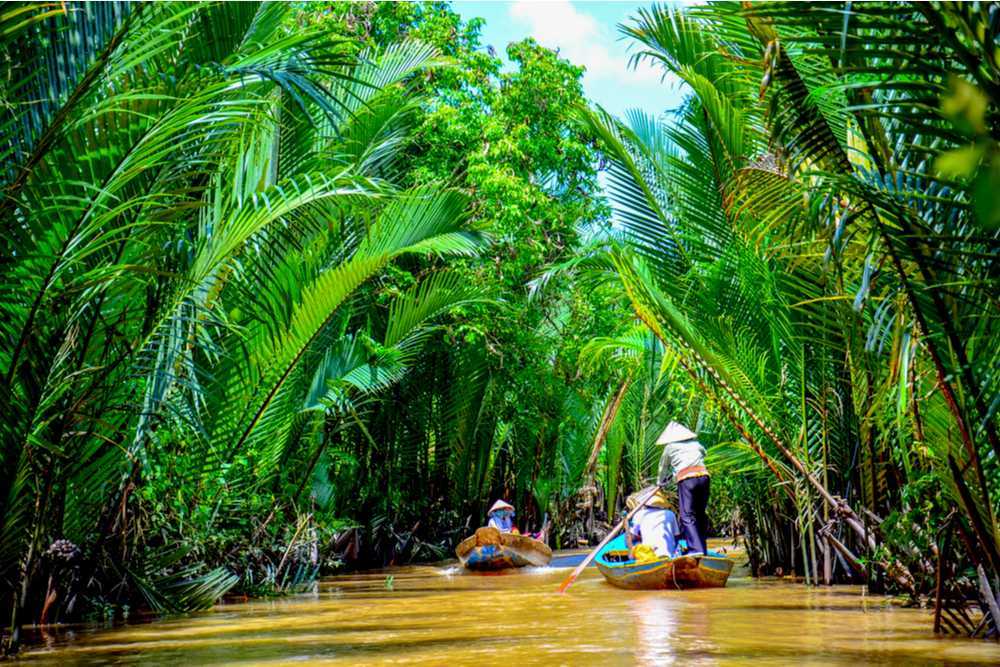 Visit traditional communities to learn more about the thriving river life and how rice paper, coconut candies, and other regional crafts are made. Enjoy fresh tropical fruits and regional cuisine from the Mekong Delta to experience the area's flavours. The Mekong Delta provides an authentic cultural experience and a window into Vietnam's rich history.
Cultural Delights in Historic Hanoi:
Explore Hanoi, the capital of Vietnam, and its rich historical and cultural riches. Hanoi experiences temperate weather in September, making it ideal for taking in the city's attractions. Start your adventure in the Old Quarter, full of vibrant marketplaces, old temples, and busy streets. Vietnamese food may be sampled at renowned food carts, while traditional egg coffee can be enjoyed at a nearby café.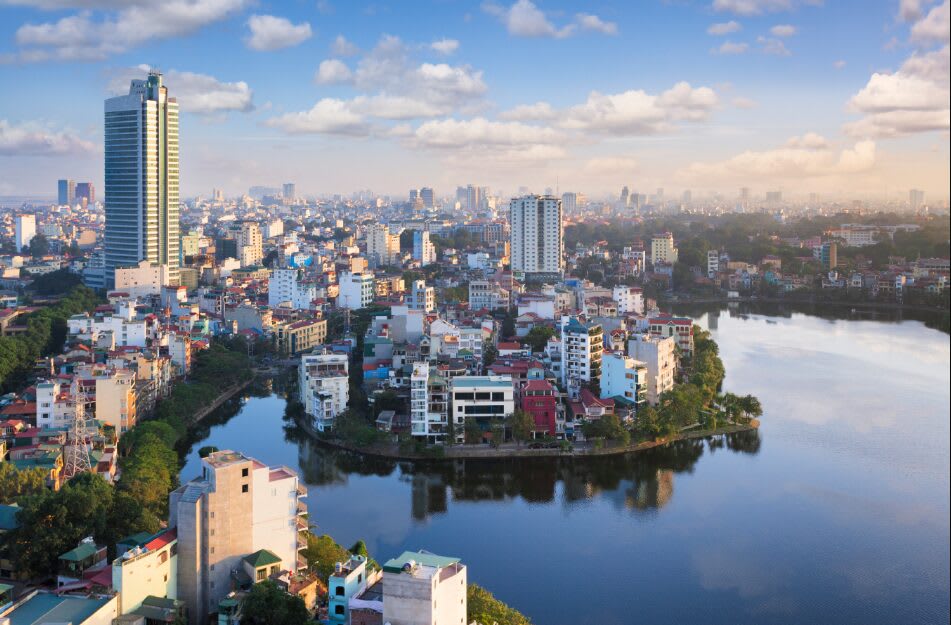 To learn more about the nation's history, visit the Ho Chi Minh Mausoleum and the Ho Chi Minh Museum, both dedicated to the adored president of Vietnam. Explore the serene Hoan Kiem Lake and stop by the famous Ngoc Son Temple, perched on an island in the water.
Beach Bliss in Da Nang:
Relax on Da Nang's gorgeous beaches, a coastal haven renowned for its golden sands, turquoise waters, and opulent hotels. Warm temperatures and light breezes characterise the weather in Da Nang in September. Enjoy the lovely My Khe Beach, soak up the sunshine, and cool off with a swim in the clean water.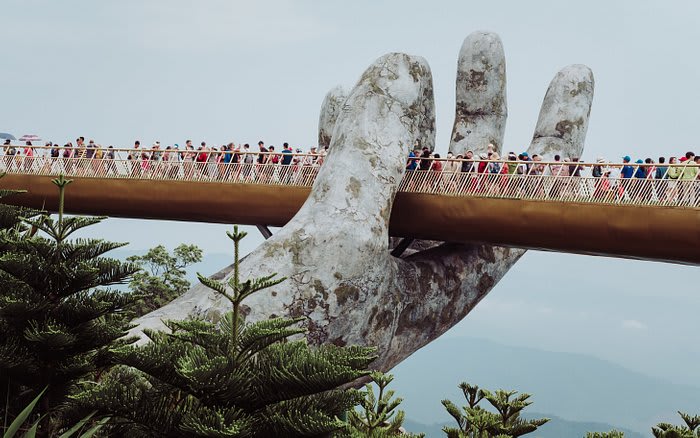 Discover the caverns, pagodas, and panoramic vistas of the Marble Mountains, a collection of five marble and limestone hills. Participate in water sports like paddleboarding, kayaking, or surfing. Visit the well-known Dragon Bridge, which comes to life on the weekends with a stunning light and fire show. Da Nang offers the ideal fusion of leisure, scenic beauty, and urban attractions.
Enchanting Hoi, An Ancient Town:
Discover Hoi An Ancient Town's magic, a UNESCO World legacy site renowned for its restored architecture, lantern-lit alleyways, and lively cultural legacy. The favourable weather in September makes for relaxing strolls across the town. Discover the town's winding lanes, historic buildings, and traditional Chinese temples.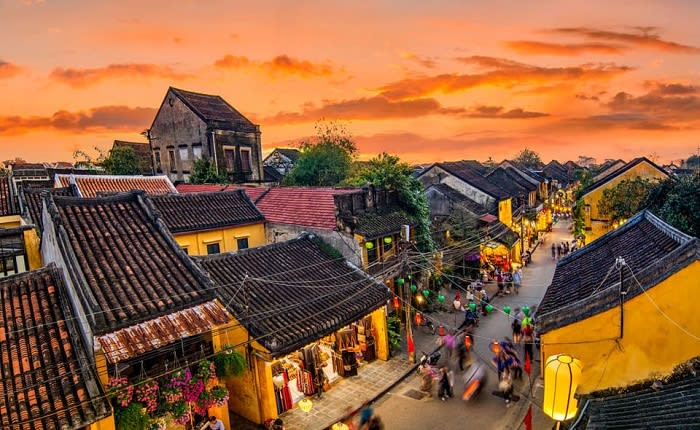 Witness the splendour of the Thu Bon River as it is decorated with vibrant lanterns at night, which creates a beautiful atmosphere. Participate in a lantern-making workshop or try your hand at some traditional crafts to fully immerse yourself in the community. Enjoy mouthwatering regional food with specialities like Cao Lau and White Rose dumplings. A cultural gem that will take you back in time is Hoi An Ancient Town.
Majestic Landscapes of Sapa:
Travel to Sapa, a mountainous area noted for its terraced rice fields, foggy valleys, and diverse ethnic minority cultures, to experience the stunning scenery. Lower temperatures in September in Sapa make for a refreshing environment for outdoor exploring. Trek through the lush hills, passing by native hill tribes, including the Hmong and Dao, on your expedition.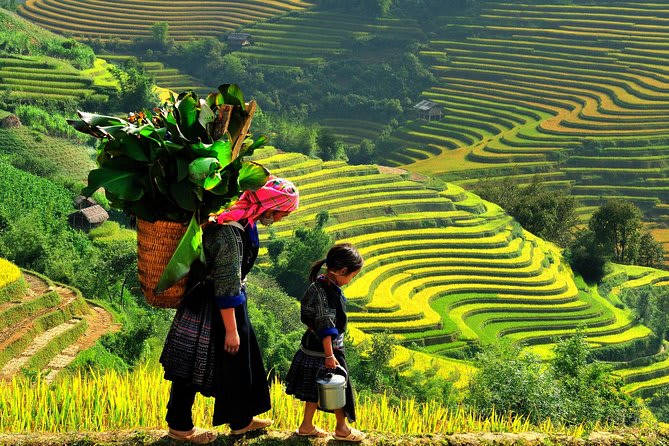 Admire the magnificent rice terraces that fall down the slopes and produce an eye-catching mosaic of colours. Visit traditional villages to participate in cultural exchanges, see how the locals live, and observe their customs. Take in the tranquilly of this gorgeous area while taking in panoramic views of the mist-covered mountains.
September in Vietnam offers a seductive fusion of beautiful scenery, cultural events, and agreeable weather. Vietnam in September promises unforgettable experiences, whether you cruise the Mekong Delta's waterways, explore Hanoi's historic charm, unwind on Da Nang's idyllic beaches, delve into Hoi An's cultural treasures, or explore Sapa's majestic landscapes. Enjoy the nice weather, revel in the fascinating cultural history, and make lifelong memories in this fascinating and diverse nation.