As you immerse yourself in a nation with rich traditions, beautiful landscapes, and comfortable winter weather, discover the charm of Vietnam in December. Learn about the top attractions and activities that make Vietnam ideal for your December vacation.
Vietnam in December offers a pleasant winter getaway, allowing you to see the nation's rich cultural history, magnificent scenery, and energetic cities. This post will walk you through the best activities and places to visit in Vietnam in December to make the most of the great weather and festive atmosphere.
1: Festive Celebrations in Ho Chi Minh City
Experience the holiday mood in southern Vietnam's thriving city of Ho Chi Minh City. A magnificent ambience is created in December as the city comes to life with brilliant lights and decorations. Start your adventure with the fascinating exhibits and live performances that line Nguyen Hue Walking Street.
Admire the elegantly adorned storefronts along Dong Khoi Street, the city's upscale retail area. Don't miss the opportunity to see the magnificent Saigon Notre Dame Basilica, where choral performances and midnight masses foster a spiritual atmosphere.
Explore the thriving Ben Thanh Market for a taste of Vietnamese cuisine. It offers a variety of delicious street foods and one-of-a-kind handicrafts. Enjoy classic delicacies like pho (noodle soup) and banh xeo (Vietnamese crepes) while enjoying the colourful ambience.
2: Charming Ancient Town of Hue
Visit Hue to experience Vietnam's imperial past. Hue is a beautiful city. Hue, well-known for its historic temples, royal tombs, and scenic scenery, provides a tranquil and enlightening experience in December.
Start your adventure with the Hue Royal Citadel on the UNESCO World Heritage List. You may explore the royal residences, pavilions, and lovely gardens here. Explore the Nguyen Dynasty's exciting past as you travel through the palaces and see the famed Nine Holy Cannons.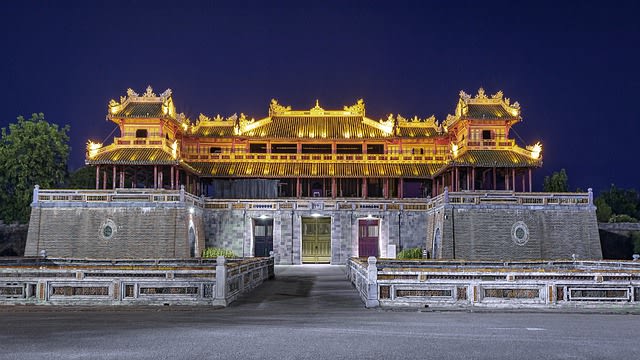 Take a boat trip along the Perfume River as you continue your exploration, passing by the captivating Thien Mu Pagoda. Visit the ornate, secluded royal tombs, such as the Tomb of Emperor Minh Mang and the Tomb of Emperor Tu Duc.
3: Majestic Landscapes of Ninh Binh
Get away from the busy cities and take in the natural splendour of Ninh Binh province. Ninh Binh, referred to in Vietnam as "Halong Bay on Land," is home to the stunning scenery of limestone karsts, emerald rice paddies, and meandering rivers.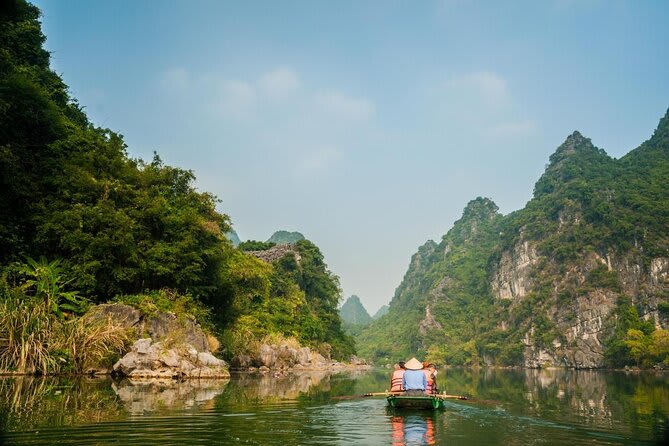 Take a boat through the picturesque Trang An Grottoes, where you will be surrounded by tall limestone cliffs and see rich flora reflected in crystal-clear waters. Discover the historic temples and pagodas tucked away in the caves and provide a spiritual experience amidst the fantastic natural features.
Riding a bike through Tam Coc and Bich Dong's breathtaking scenery is a unique adventure. As you take in the tranquil atmosphere of the countryside, cycle through rural settlements, passing by historical buildings and temples.
4: Enchanting Lantern Festival in Hoi An
Witness the captivating Lantern Festival in December in the historic town of Hoi An, which creates a magnificent environment that takes you back in time. The village is decked with vibrant lanterns as dusk sets, illuminating the streets and rivers with a gentle glow.
Stroll along the Thu Bon River and enjoy the festival's lovely atmosphere. Send a lotus lantern, which stands for peace and good fortune, into the river. Discover the beautiful lanes filled with traditional tea shops, art galleries, and tailor stores.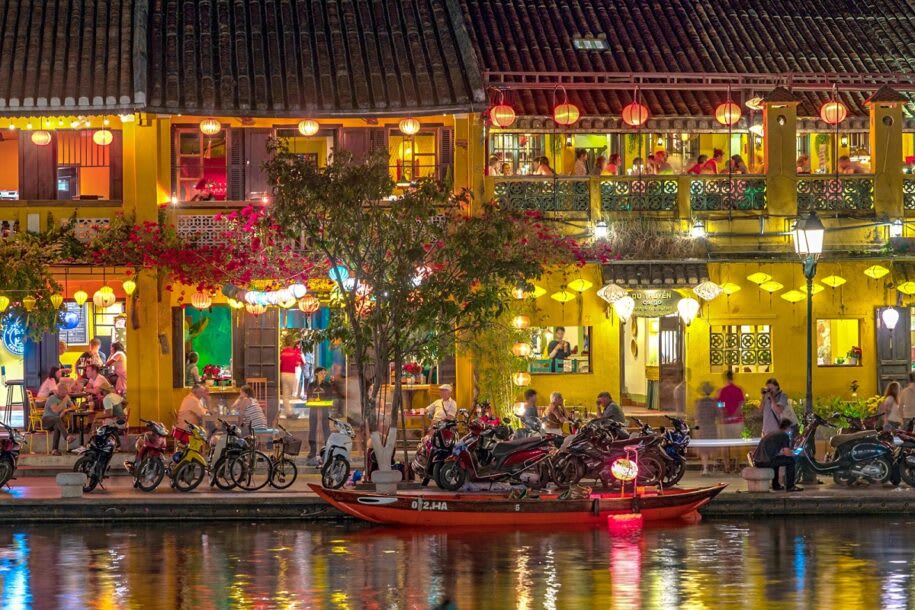 Don't pass up the chance to study lantern-building at a nearby workshop where knowledgeable craftspeople will assist you in making your handcrafted lantern. Enjoy mouthwatering regional cuisine and live traditional music at riverside eateries to cap off your evening.
5: Serenity and Adventure in Dalat
Escape to Dalat, a charming village tucked away in Vietnam's chilly Central Highlands. The town's tranquil beauty can be explored, and exciting adventures can be had in December because of the excellent weather.
Visit the famous Valley of Love, a picturesque area with lakes, hills, and flower beds in various colours. Take a cable car up Lang Biang Mountain to the summit for expansive views of the surrounding area.
Dalat provides thrilling pursuits for adventurers like hiking, mountain biking, and canyoning. Experience an adrenaline-pumping adventure by exploring the mesmerising Elephant Falls, rappelling down flowing waterfalls, and navigating through impenetrable woods.
Vietnam in December offers a great winter getaway with cultural marvels, breathtaking scenery, and joyous celebrations. Vietnam has something to offer every traveller, whether they want to experience the bustling streets of Ho Chi Minh City, get lost in the history of Hue, take in the breathtaking natural beauty of Ninh Binh, take part in the enchanting Lantern Festival in Hoi An, or look for peace and adventure in Dalat. Set out on an exciting tour across this alluring nation when you book your December vacation to Vietnam.