Experience the enchanting beauty of Vietnam in November. Discover a place with a fascinating past, a thriving culture, and stunning scenery. This page lists the top attractions to check out while you're there, from vibrant metropolis to tranquil countryside.
Vietnam in November welcomes visitors with great weather and engaging activities, making it the perfect time to explore there. Vietnam offers something for everyone, whether you want to see historic temples, cruise through stunning landscapes, or indulge in delectable local food. The best activities and locations to make your November trip to Vietnam unforgettable are covered in this article.
1: Exploring Hanoi's Historic Charm
Experience Hanoi, the capital of Vietnam, and its alluring beauty. The pleasant weather in November is the ideal time to discover the city's historical and cultural assets. Start your adventure by exploring the Old Quarter's busy streets, where traditional stores and street hawkers provide a window into daily Vietnamese life.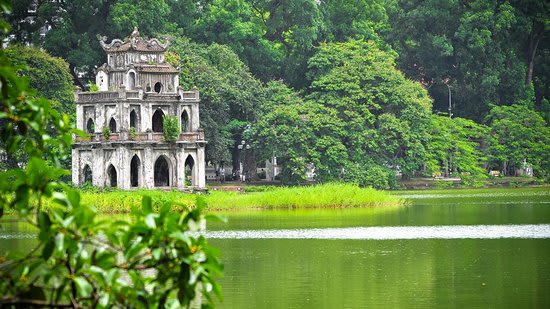 Don't miss the chance to see the famous Hoan Kiem Lake, encircled by lovely gardens and important historical sites. Take a leisurely trek to Ngoc Son Temple, which is hidden on a tiny island in the lake, by crossing the fabled crimson bridge. The temple offers a calm environment as a haven from the bustle of the city.
A trip to the Ho Chi Minh Mausoleum is essential for history buffs. Ho Chi Minh, the beloved leader of Vietnam, is honoured by this opulent building. Visit the neighbouring One Pillar Pagoda and Presidential Palace, which are architectural wonders and rich in history.
2: Cruising the Breathtaking Halong Bay
A visit to Vietnam would not be complete without taking in Halong Bay's mystical splendour. Take a trip on a traditional junk boat through the bay's emerald waters and limestone karsts for an unforgettable experience. The calmness of this UNESCO World Heritage Site may be fully appreciated in November thanks to the excellent weather and reduced visitors.
Kayak around secret coves, swim in pristine waters and explore enigmatic tunnels during the day. Watch the water magically alter as the sun sets and the karsts are showered in orange and pink light. Enjoy a lavish seafood meal on the boat while sampling the finest catches of the day.
3: Unraveling the Ancient Wonders of Hoi An
The quaint streets of Hoi An, a UNESCO World Legacy Site famed for its well-preserved architecture and rich cultural legacy, will transport you back in time. November offers excellent weather, making it the perfect time to tour this old town.
Start your journey of discovery at the renowned Japanese Covered Bridge, a marvel of 18th-century architecture. Admire the distinctive design elements that combine Vietnamese and Japanese influences to create a beautiful bridge. Continue travelling into the Old Town, where the streets are lined with ages-old structures and vibrant lanterns.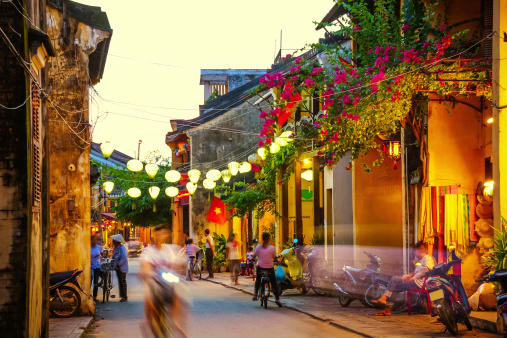 Another one of Hoi An's claims to fame is its bespoke apparel. Take advantage of having a personalised wardrobe built by talented local tailors using the luxurious fabrics of your choice. In one of Hoi An's famed restaurants, you can cap off your day by indulging in regional specialities with a delicious fusion of Vietnamese flavours.
4: Embarking on an Adventure in Sapa
Located amid the foggy mountains of northern Vietnam, Sapa offers spectacular scenery. Crisp air and clear skies in November make for amazing trekking adventures and breathtaking vistas of terraced rice fields.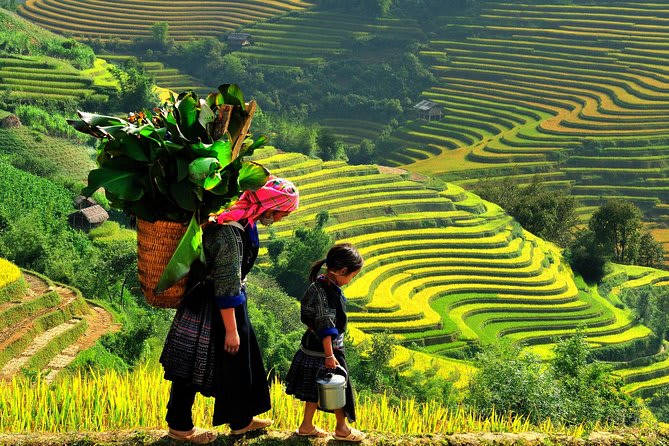 Trek through the villages of an ethnic minority, where you will experience the friendly welcome of the locals. Learn about the Hmong, Dzao, and Tay cultures' distinctive traditions and marvel at their colourful traditional costumes.
Don't miss the chance to visit the well-known Bac Ha Market, where vibrant vendors sell various handmade items, clothing, and fresh food. For an authentic experience, indulge in lively haggling with local merchants and enjoy great local fare.
5: Relaxing on the Pristine Beaches of Phu Quoc
Finish your journey across Vietnam by relaxing on the lovely island of Phu Quoc. The pleasant temperatures and clear skies make November a great month to enjoy the island's pristine beaches and turquoise waters.
Discover its aquatic life by snorkelling or scuba diving in the island's spectacular coral reefs. Take leisurely beach strolls while admiring the magnificent sunsets transforming the sky into a kaleidoscope of colours. Enjoy opulent spa treatments or mouthwatering seafood dishes at eateries on the seaside.
Vietnam in November is a great month to visit and take advantage of its rich culture, diversified scenery, and friendly people. Vietnam in November provides an exciting voyage full of fascinating encounters, from the historic charm of Hanoi to the ethereal beauty of Halong Bay, the ancient treasures of Hoi An, the adventurous mountains of Sapa, and the pristine beaches of Phu Quoc. Plan your vacation right away to experience this captivating nation's magic fully.