Discover the allure of Vietnam in May when the nation blossoms with cultural celebrations and natural wonders. Take a spectacular tour through this Southeast Asian jewel, from discovering ancient temples to travelling along the Mekong Delta.
May in Vietnam offers a rich tapestry of experiences, including blossoming landscapes, comfortable weather, and various cultural festivities. This captivating nation provides a variety of activities that will arouse your senses, from the frantic streets of Ho Chi Minh City to the tranquil countryside of Hanoi. Vietnam in May is the ideal time to experience the many charms of this fascinating country, whether you're looking for historical wonders, gastronomic treats, or magnificent natural beauty. Let's explore the thrilling activities that are in store for you.
Ancient Marvels in Hue:
Discover the historical wonders of Hue, Vietnam's old imperial capital, and the nation's rich history. Start your adventure at the Imperial Citadel, a UNESCO World Heritage site. Explore the vast palaces, elaborate gardens, and historic gates to learn more about the Nguyen Dynasty's illustrious past.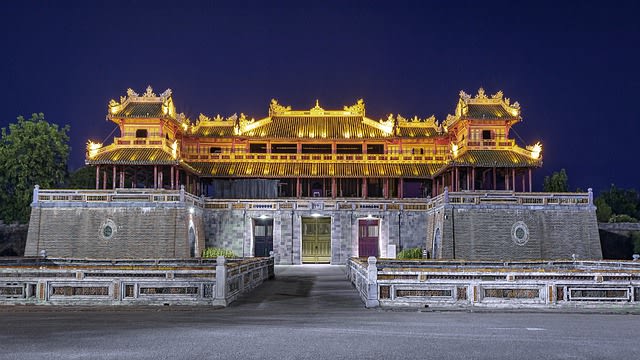 Visit the famous Thien Mu Pagoda on a hill overlooking the Perfume River to continue your exploration. Explore this important Buddhist temple and take in the beautiful architecture and tranquil ambience. Take a boat ride along the Perfume River to take in the beautiful surroundings and see the numerous royal tombs that line its banks. Admire the abundance of Emperor Minh Mang's tomb and the tranquil beauty of the Tomb of Emperor Khai Dinh.
Culinary Delights in Hoi An:
Enjoy Hoi An's gastronomic wonderland, a UNESCO World Heritage Site known for its thriving restaurant scene. The streets are decorated with vibrant lanterns in May, and the air is infused with the perfume of mouthwatering treats. Join a cuisine tour and sample regional delicacies like delectable Vietnamese sandwiches and flavorful noodle dishes like Cao Lau and Banh Mi.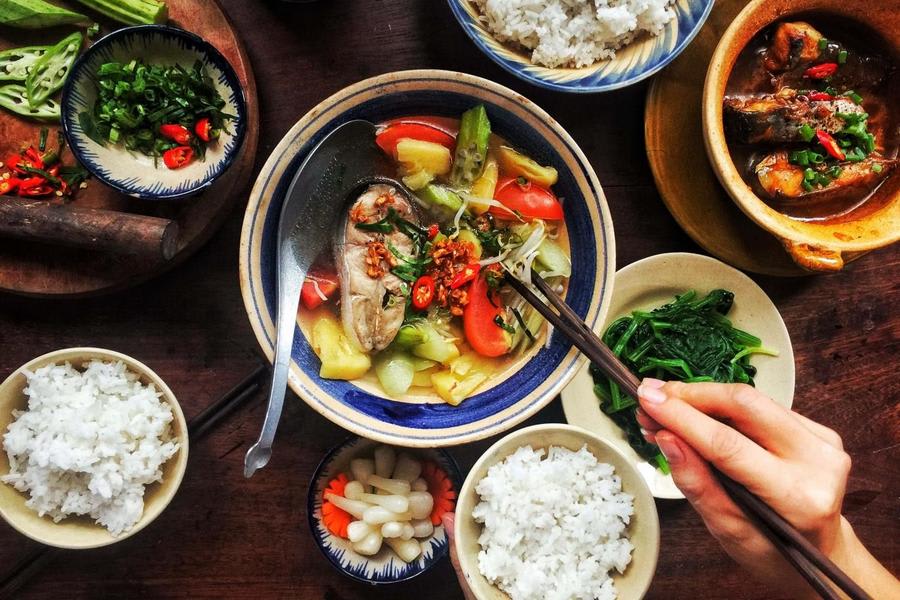 Take a culinary lesson to become fully immersed in the community. Discover the secrets of Vietnamese cooking from skilled chefs and prepare authentic dishes using seasonal products from nearby markets. Explore the lively Central Market, where you can buy a wide variety of spices, herbs, and exotic fruits, as you stroll around the historic town and take in the architecture that has been preserved.
Majestic Landscapes in Sa Pa:
Escape to Sa Pa, a stunning destination tucked away in the misty foothills of northern Vietnam. May is the best time to travel through this area because of the pleasant weather and clear skies. Trek across the terraced rice fields while meeting colourful hill tribes and experiencing their traditional way of life.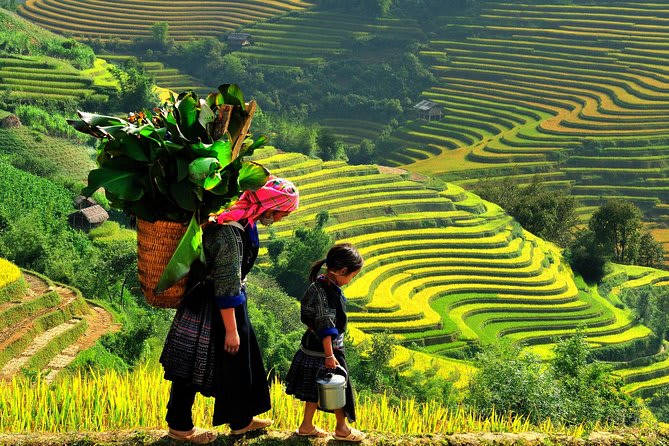 For a genuinely satisfying experience, conquer Fansipan Mountain, the highest mountain in Indochina. From the summit, marvel at the expansive vistas of cascading valleys and verdant forests. Please get to know the local ethnic groups, such as the Hmong and Dao, to learn about their traditions and customs.
River Cruises in the Mekong Delta:
Discover the allure of the Mekong Delta, a network of rivers, canals, and floating markets perfectly captures the spirit of Vietnam. Embark on a traditional sampan boat ride as you pass by lush rice farms and charming villages as you travel along the canals.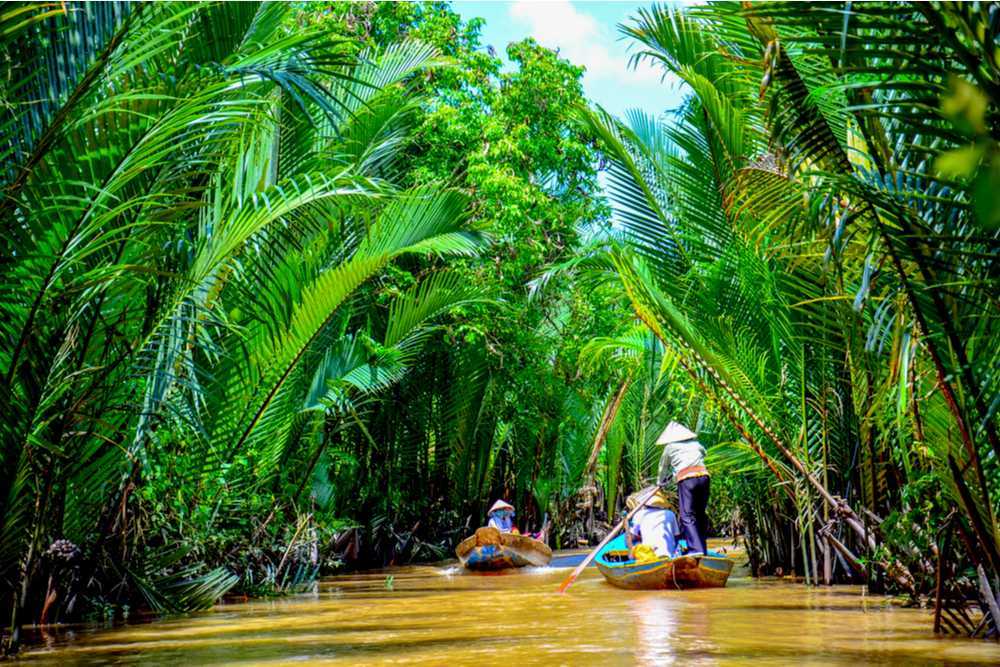 One of the biggest floating markets in the Mekong Delta is the bustling Cai Rang Floating Market. Watch as merchants sell a variety of things from their boats, creating a vibrant scene as they conduct a brisk transaction. Visit nearby fruit orchards and sample unusual fruits, including pomelo, rambutan, and dragon fruit. Visit traditional handicraft villages to see how rice paper and coconut candies are made and fully immerse in the area's culture.
May in Vietnam is a beautiful fusion of historical marvels, delectable cuisine, breathtaking landscapes, and cultural experiences. This Southeast Asian treasure welcomes you on an enthralling tour that will leave you with priceless memories, from discovering historic imperial citadels in Hue to boating down the Mekong Delta. Take in May's colourful attractions of Vietnam and let its rich tapestry of customs, cuisine, and scenic beauty sweep you away.