Find out how to plan the perfect Maldives trip for an unforgettable experience. From choosing the right resort to what to do and see, we've got you covered.
The Maldives is a popular tourist destination because of its gorgeous beaches, clean oceans, and abundant marine life. To have a great experience, significant planning must go into a journey to this tropical paradise. We will walk you through the crucial steps of organising the ideal Maldives vacation in this article. We can help you with everything from scuba diving excursions to resort packages, putting together a 7-day schedule, and calculating the vacation cost for an Indian family.
Scuba Diving in the Maldives
Divers can glimpse an underwater paradise while scuba diving in the Maldives, a fantastic experience. The Maldives is a paradise for divers thanks to its pristine seas, vivid coral reefs, and abundant marine life. There are dive locations for every ability level, whether you are a novice or an expert diver.
Explore the underwater delights of North Male Atoll, Ari Atoll, or Baa Atoll to see majestic whale sharks, elegant manta rays, colourful coral formations, and playful dolphins. You can go on fantastic diving expeditions and take in the breathtaking beauty under the surface of the Maldivian waters, thanks to the expert dive centres and qualified instructors available at numerous resorts.
Resort Packages in the Maldives
For tourists looking for the ideal island holiday, the Maldives offers a lavish and all-inclusive experience. These packages have been carefully chosen to guarantee visitors a smooth and luxurious stay in this tropical haven. There is a variety of lodging alternatives to suit all tastes and budgets, from beachfront bungalows surrounded by lush flora to overwater villas with private pools.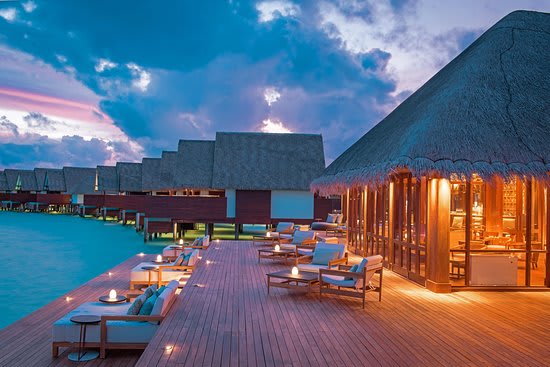 Resort packages frequently include extras like access to exclusive beaches, fine dining experiences, spa services, and water sports. These packages ensure that every part of your stay is taken care of, allowing you to unwind, make lifelong memories, and do it in one of the most beautiful places on earth. They feature first-rate service, amazing views, and impeccable attention to detail.
Maldives Itinerary for 7 Days
Make sure your itinerary is thoroughly thought out to get the most out of your seven-day trip to the Maldives. You can set out on a vacation that mixes leisure, adventure, and cultural exploration in this paradise of islands. Arrive at the resort of your choice to start your vacation, and then take in the opulent surroundings. Spend the first few days relaxing on immaculate beaches, indulging in spa treatments, and participating in water sports like kayaking or snorkelling. Utilise the resort's features, like the infinity pools, private dining opportunities, and sunset cruises.
As the days go, wander beyond the resort to discover the adjacent islands' distinctive attractions. Take a full-day tour to explore hidden jewels or inhabited islands. Take part in exhilarating water sports like jet skiing or scuba diving to see the fascinating marine life and coral reefs. With a cultural immersion experience, you may complete your trip to the Maldives. Visit Male, the nation's capital, for a day excursion to enjoy its vibrant markets, historical attractions, and local food. With this 7-day itinerary, you may enjoy the Maldives' natural beauty, adventure, and cultural diversity while having a well-rounded experience.
This comprehensive itinerary guarantees you make the most of your seven-day visit, making priceless memories and taking advantage of everything the Maldives offers.
Estimating the Trip Cost for a Family from India
It is necessary to consider several elements to determine the entire cost of a family trip to the Maldives from India. The price can change depending on the number of family members, length of stay, resort preference, and activities offered.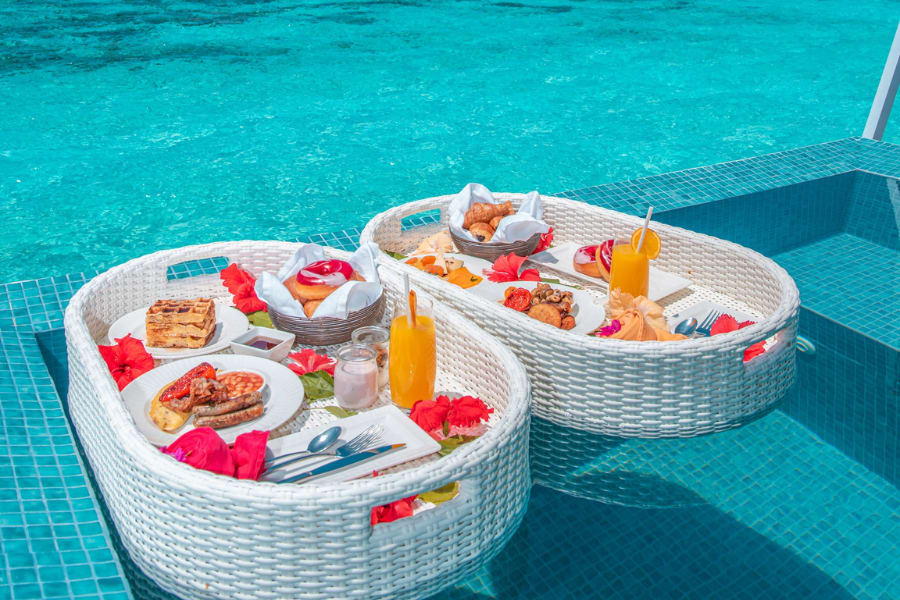 These estimates should cover costs like travel, lodging, meals, transportation, activities, and any other selected services or amenities. Booking a package that includes lodging, meals, and activities might help you control costs because it frequently offers greater value. Additionally, making the trip more reasonable without sacrificing the experience's quality can be achieved by preparing, comparing costs, and taking advantage of special offers or discounts.
The ideal Maldives vacation involves meticulous thought and attention to every last detail. You may guarantee a memorable and pleasurable experience in this exquisite paradise by including scuba diving adventures, picking the best resort package, making a well-rounded 7-day itinerary, and calculating the trip cost for a family from India. Every traveller on the Maldives' shores will be greeted with its breathtaking natural beauty, gracious hospitality, and amazing experiences, ready to form lifelong memories. So plan with us your next Maldives trip.