Enjoy the fascination of Iceland in March as you watch the Northern Lights dance, observe migratory birds, and explore the mesmerising ice caves. At the Reykjavik Folk Festival, take in the diversity of the nation and savour the excitement of spring amidst breathtaking scenery. For those looking for a one-of-a-kind and spectacular encounter, Iceland in March offers a compelling voyage into a world of contrasting wonders and guarantees a memorable adventure.
Iceland's March heralds the change from winter to spring and presents a singular fusion of Arctic wonders and budding natural beauty. Iceland in March attracts visitors looking for both winter experiences and the promise of a blossoming landscape as the days lengthen and the temperatures start to rise. Iceland's March charm is an alluring invitation to explore the finest of the Nordic island's many offers, from searching for the elusive Northern Lights to soaking in the magnificent arrival of migrating birds.
1: Reykjavik Folk Festival
The Reykjavik Folk Festival, which takes place in March, is a beloved celebration of Iceland's cultural history. This annual festival brings together performers from all parts of the nation to present their traditional arts, including musicians, dancers, and storytellers. The festival's schedule includes an enthralling collection of performances that emphasise Iceland's folk traditions, giving guests a special chance to get a glimpse into the essence of the island's cultural character.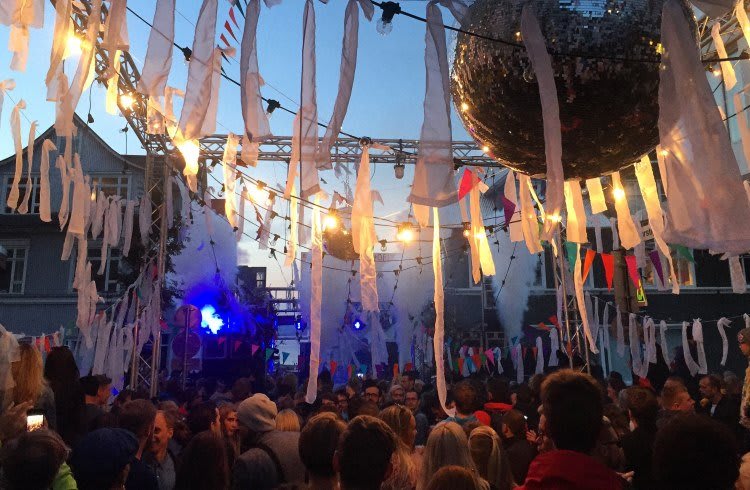 Traditional folk tunes and melodies that have been passed down through the years are performed on stage by local musicians. Their soul-stirring music transports listeners back in time and immerses them in the entrancing rhythms of Iceland's past, backed by traditional instruments like the Icelandic langspil and fila.
2: Iceland Winter Games- Iceland in March
Athletes from a variety of sports compete in the exciting Iceland Winter Games, which take place in March in the pristine Arctic landscapes of Iceland. This multi-sport event captures the spirit of winter and provides competitors and spectators with an amazing experience in an incredibly distinctive environment. Fans of winter sports can watch professional athletes compete in competitions in sports like skiing, snowboarding, ice hockey, and more. The breathtaking scenery of snow-covered mountains and frozen lakes heightens the anticipation and fosters a sense of teamwork among competitors and spectators.
The Iceland Winter Games provide participants the chance to take part in winter-themed celebrations in addition to the competitions. Visitors can take part in activities like snowshoeing and ice fishing, live music performances, and great Icelandic cuisine. Because of the event's inviting and inclusive atmosphere, which develops a sense of community, both competitors and spectators have positive memories of it. The Iceland Winter Games are an event that promises thrills, fun, and priceless memories for tourists looking for an action-packed adventure and a chance to meet top athletes in the middle of Iceland's winter wonderland.
3: Reykjavik Beer Festival
At the Reykjavik Beer Festival in March, beer lovers and connoisseurs can sample a great selection of artisan brews. This festival of the brewing arts offers an incredible variety of craft beers from across the world and Iceland, showing the innovation and skill of brewers everywhere. Visitors to the event have the chance to sample a wide range of beer genres, including lagers, experimental brews, and pale ales and stouts. Iceland offers a wide and intriguing choice of flavours that suit all palate preferences thanks to its developing craft beer culture.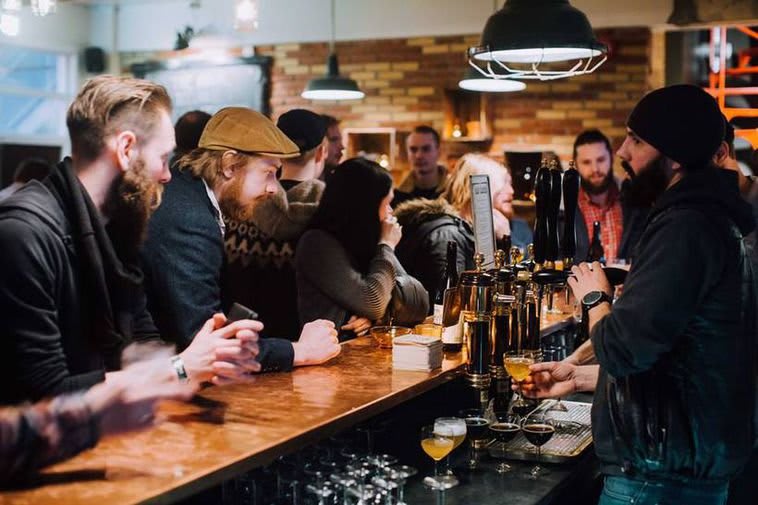 The Reykjavik Beer Festival features a lively and celebratory atmosphere in addition to beer tasting. Live music performances, food vendors serving beer pairings, and master brewer-led instructional courses are frequently featured during the event. Participants can gain knowledge of the art of beer tasting, various beer styles, and the brewing process.
4: Reykjavik International Film Festival (RIFF)
Each March, Reykjavik hosts the much awaited Reykjavik International Film Festival (RIFF), which attracts a large crowd of movie buffs. This yearly celebration of international and Icelandic cinema features a wide range of feature films, documentaries, and short films. The festival's programme features movies from all genres and cultural backgrounds, giving both seasoned and up-and-coming filmmakers a stage. Attendees will have the chance to see visually beautiful cinematography, thought-provoking documentaries, and fascinating narrative from all across the world.
In addition to film screenings, RIFF holds Q&A sessions and roundtable conversations with directors, producers, and performers to give viewers a deeper understanding of the making-of the films. Filmmakers and industry experts can network at industry conferences and workshops.
5: Melting Glaciers and Ice Cave Tours
As winter gives way to spring in March, it's one of the final times to see Iceland's magical ice caves before the glaciers start to melt. Visitors can explore the interior of glaciers like Vatnajokull and Langjokull on guided ice cave tours, where they will discover a stunning world of ice formations and unearthly beauty. The caves take on an otherworldly hue when the sunlight seeps through the thin blue ice, creating an atmosphere of wonder. Both adventurers and photographers enjoy the unique and fascinating experience that the interaction of light and ice provides.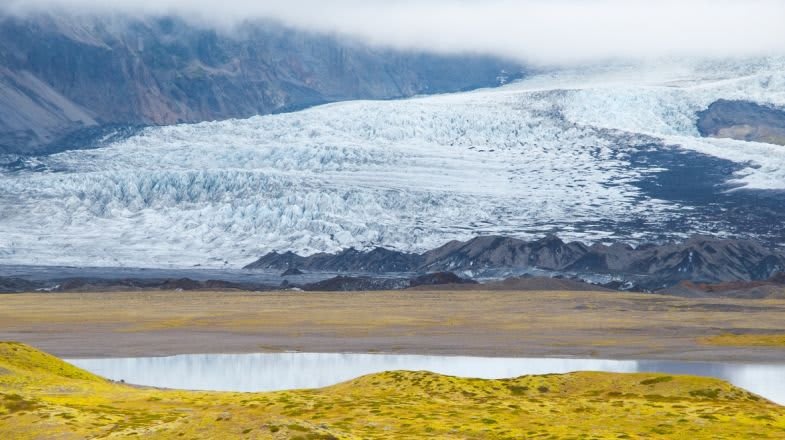 Experienced tour leaders put safety first while imparting valuable knowledge about Iceland's glaciology and natural beauty on the ice cave excursions. Each tour of an ice cave is a one-of-a-kind adventure because each ice cave is distinct and has its own fascinating structures. Ice cave exploration is a humble experience that emphasises how fleeting these natural treasures are. The caves will change when the glaciers start to melt, serving as a visual reminder of Iceland's dynamic terrain to tourists.
The combination of Arctic wonders and the hope of spring in Iceland in March is mesmerising. This month provides a wide variety of one-of-a-kind experiences, from seeing the Northern Lights and the arrival of migratory birds to visiting beautiful ice caves and honouring Iceland's traditional history. Iceland's March attractiveness is an invitation to embrace the island's unique allure and set off on an unforgettable experience amid its ever-changing landscapes as winter delicately gives way to the expectation of spring.