Sikkim nestles in the northeastern part of India, isn't actually a tourist choice.  it has endless pastures, glittering lakes, quiet monasteries, waterfalls at turns, and some amazing scenic drives. Sikkim is beautiful and can give an adventurous trip which or can never forget.
Sikkim is beautiful to visit in any season as the weather generally stays pleasant and cool. However, ideally, the best time to visit Sikkim is from March to June and from September to December.
DESTINATIONS
The gateway to the northeastern corridor of Idia, Sikkim not only boasts of its enchanting beauty but also offers an engrossing list of places to visit which makes it for a blissful and wonderful holiday.
ACCOMMODATIONS
Besides, an exploration of a new destination actually begins from the selected room, refreshing shower, and tasting local cuisines. So now we see how important it is to select a perfect resting abode, to help you relax your creases on the forehead.
TRADITIONAL CUISINE
No wonder momos is famous food in Sikkim. While in Sikkim relish on these flavourful wonders along with some other delicious local cuisine.
THINGS TO DO
Enjoy a peaceful retreat in the lap of Mother Nature at the beautiful Himalayan kingdom of Sikkim in Northeast India. The fresh air, snow-clad mountain peaks and forested valleys make this state a perfect holiday escapade. Trek through the cherry red Rhododendron and beautiful silver fir trees, go river rafting, enjoy cable car rides and try bird watching, and much more. There is plenty of more such fun and adventurous things to do in Sikkim that you must try.
1.  Nature Tours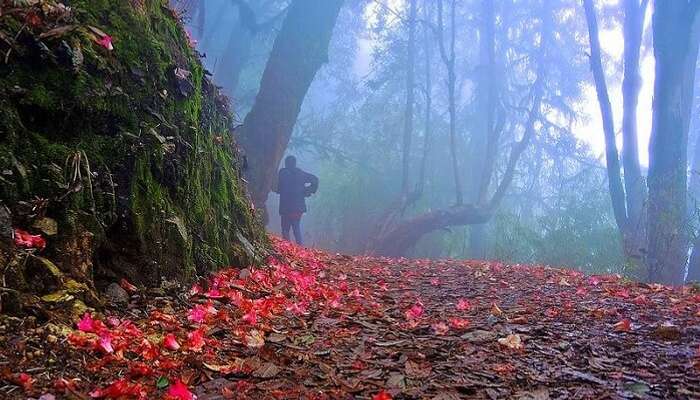 Sikkim offers a number of nature trails for tourists to explore and know about this beautiful place to its core. Apart from the famous trekking trails, there are other routes that a nature lover might not want to miss on their Sikkim tour. Some of these are Kasturi Orar Trail, Varsey Trail, and Rhododendron Trail.
Where: Kasturi Orar Trail, Varsey Trail, and Rhododendron Trail
2. Stargazing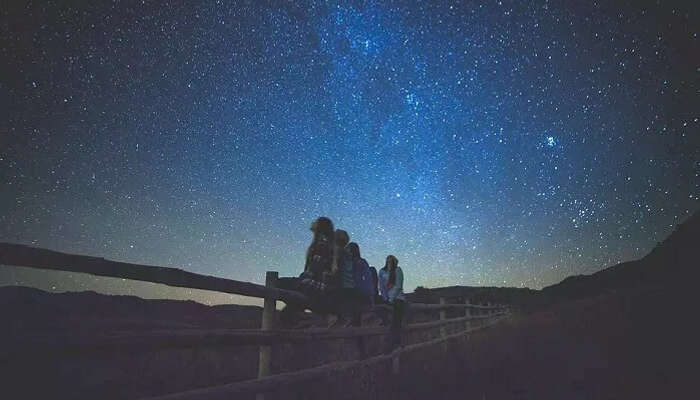 Sikkim like any other hill area gives you a clear sky studded with millions of stars to be spotted by you. If you are planning to visit in the winter months then you will get a snow-peaked backdrop with stars twinkling right above you.
Where: Mt Katao, Yumthang Valley, Sikkim
3. Trekking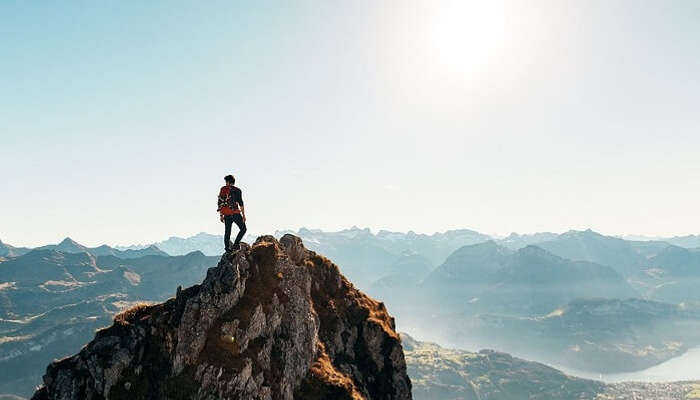 Another one of the most exciting things to do in Sikkim is conquering the majestic mountains. The snow-capped hills form an essential part of the landscape in Sikkim and act as a magnet for all the adventure junkies out there. The wide-open sky, towering lush greens forming a canopy over the trails, and the stunning views of the Himalayas make trekking in Sikkim extremely fun-filled.
Where: Dzongri – Gangtok, Singalila – Darjeeling
4. Bungee Jumping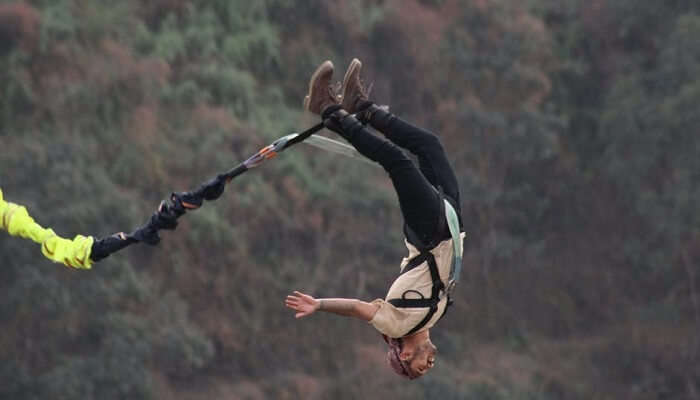 One of the finest adventure sports in Sikkim, bungee jumping keeps the heart pumping and adrenaline rushing. Just imagine taking a plunge from 200 m, falling headfirst with the cold wind brushing your face, sights of lush greens down below, and suddenly you are just suspending in mid-air! It is one of the sports that is the true definition of thrill. The views of the surrounding forest-clad mountains are just a cherry on top.
Where: Singshore Bridge – Uttarey Village (near Pelling)
5. Caving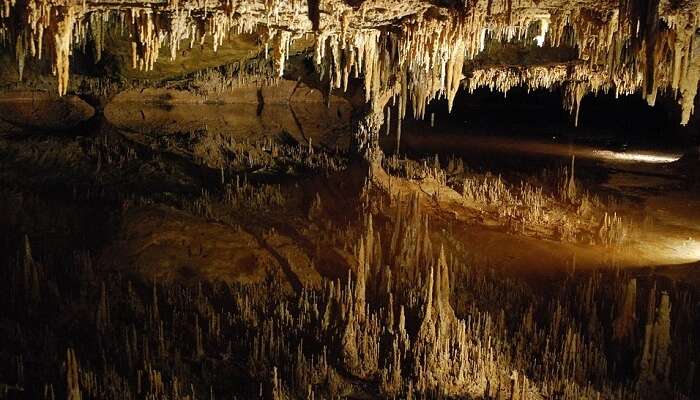 One of the spots that have the utmost significance latched to itself when it comes to religion is the North Lha-Ri-Nying Phu. This cave attracts numerous individuals from the corners of the world by virtue of the holy aura. Exploring and solving the mysteries that lie hidden deep in these caves is an extremely adventurous experience for many. The challenging terrain and the jaw-dropping natural beauty make it a must-visit spot!
Where: North Lha-Ri-Nying Phu – North of Tashiding, near Tashiding Monastery
6. National Parks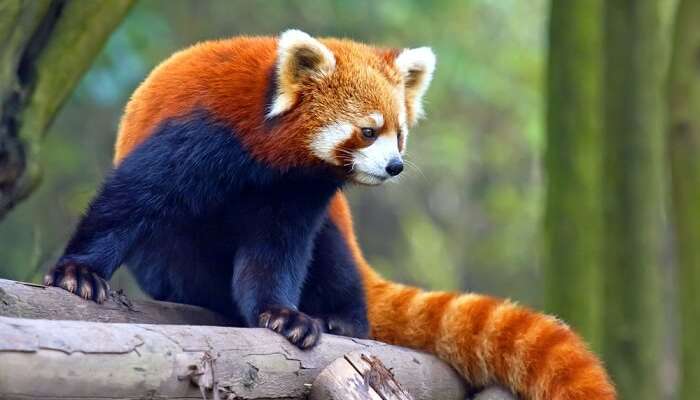 Kewzing and Khangchendzonga are two outstanding national parks in Sikkim that showcase an unsurpassed range of sub-tropical to alpine ecosystems. While Khangchendzonga, one of India's most significant biodiversity concentrations, houses a wide variety of animals like Red Panda, snow leopard, musk deer, and Himalayan tahr, the Kewzing is a paradise for bird watchers.
The dense forest of Kewzing is home to over 200 bird species including the Satyr Tragopan, Fire-tailed Myzornis, Scaly Laughingthrush, Sultan Tit, Puff-throated Babbler, Scarlet Finch, Cutia, and Streaked Spiderhunter.
Where: Kewzing Bird Sanctuary – Kewzing | Khangchendzonga National Park – Chungthang
7. Paragliding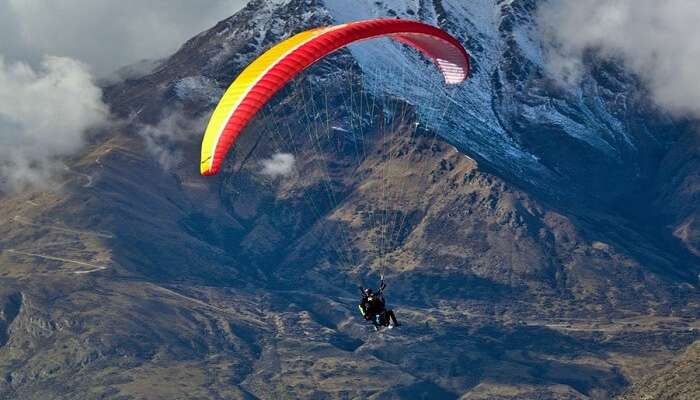 Behold the surreal beauty of this enchanting land as you glide at an altitude of 2,200 meters over snow-capped hills, lofty mountains, green pastures, and remote fields for about 20-30 minutes. For the best paragliding experience, one should visit Sikkim during the Annual Sikkim Paragliding Festival held in Gangtok during the month of October and November when the weather is favorable.
Where: Gangtok and Ani Gompa
8. Buy Handicrafts From Thriving Markets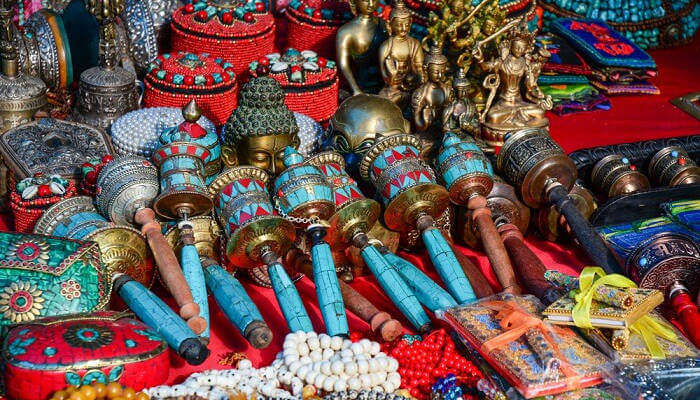 he prominent markets of Sikkim, like MG Road in Gangtok, is flooded with Sikkimese handicrafts and Tibetan goods like Chinese Feng Shui items, idols of Laughing Buddha and Dragons, New Year lamps, traditional dresses worn during Tibetan festivals, Tibetan cups, handwoven blankets, carpets, wooden and bamboo items, and more. Such artifacts are sure to make excellent gifts, souvenirs, and home decor items while shopping in Sikkim.
Where: Local markets and handloom emporiums in all Sikkim cities
9. Long Drive: Cross The Ancient Silk Route To Nathula Pass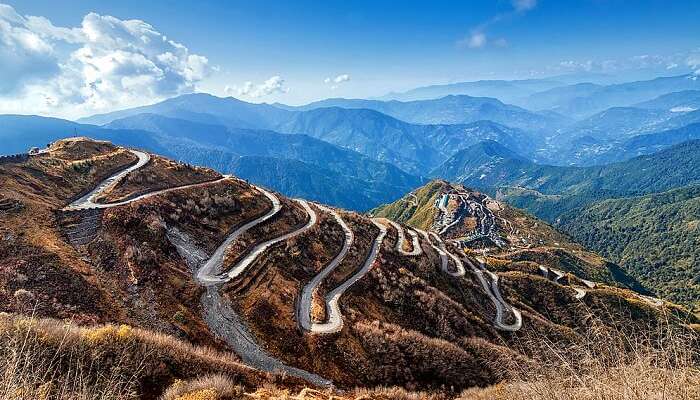 One can't miss out on the ancient Silk Route that leads to the phenomenal Nathula Pass, a prominent icon representing the Indo-China border at an elevation of 14,140 ft above sea level. It is also one of the highest passes in the world. The silk Route that leads up to it lets visitors enjoy the most scenic journeys in Gangtok with views of hidden lakes, diverse flora and fauna, and even endangered species like snow leopards, Tibetan wolf, and the golden eagle if one is lucky. One needs to acquire a permit for entering Nathula Pass from the Tourism And Civil Aviation Department of Sikkim.
Where: East of Gangtok on the border of Sikkim and Tibet Autonomous Region (China)
10. Do Drul Chorten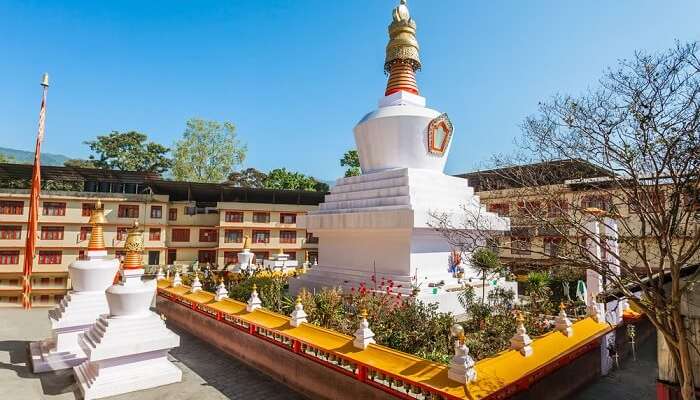 he pearl white stupa of Do Drul Chorten sits snugly atop a hillock in Gangtok, minutes away from the Research Institute of Tibetology. One is required to climb the steep uphill pathway from the base of the stupa in order to reach the main shrine. The stupa was built in 1946 by the celebrated lama Trulshik Rinpoche in order to drive away evil spirits. The stupa draws travelers from around the world with the ancient Buddhist relics that it houses and a shimmering golden top dome that is visible from different corners of Gangtok. Its remarkably divine and spiritual aura is the reason visiting this place is one of the most fulfilling things to do in Sikkim for seekers of peace and enlightenment.
Where: Gangtok
Although the state in India's northeast is small, its vertical terrain makes it slow to traverse, so it can take hours to travel what looks like a short distance. Because of its remoteness and the fact that permits are sometimes required, Sikkim isn't the most accessible area to visit, but it is filled with gorgeous gems adventurous travelers won't want to miss.
The area is certainly one of the most energetic and soothing to the soul with its mountainous beauty and ancient Tibetan Buddhist culture. So don't miss to add Sikkim in your bucket list.
For a Photo tour, visit Sikkim on Instagram profile Triplou.