Discover the engaging activities and locations that make this season the ideal time to visit Vietnam in February as we delve into its fascinating charm. During February, immerse yourself in Vietnam's diverse culture and natural marvels, from colourful flower festivals to peaceful coastal retreats.
Welcome to Vietnam in February, when the nation blossoms with warmth and beauty as spring emerges. Thanks to the excellent weather, cultural events, and stunning scenery, February is a beautiful time to explore Vietnam's many attractions; let's explore this attractive location and learn about the best activities and places to enjoy during this magical season, from exciting events to peaceful coastline getaways.
Flower Festivals and Cultural Experiences:
Vietnamese people celebrate flowers and the vibrant colours of nature in January. The Perfume Pagoda Festival is one of the most well-known celebrations of this period. This holy occasion is held nearby Hanoi in the beautiful Huong Tich Mountains, drawing many pilgrims and tourists. Join the procession to the Perfume Pagoda, hidden among limestone cliffs and lush forests, and take in the mysterious ambience.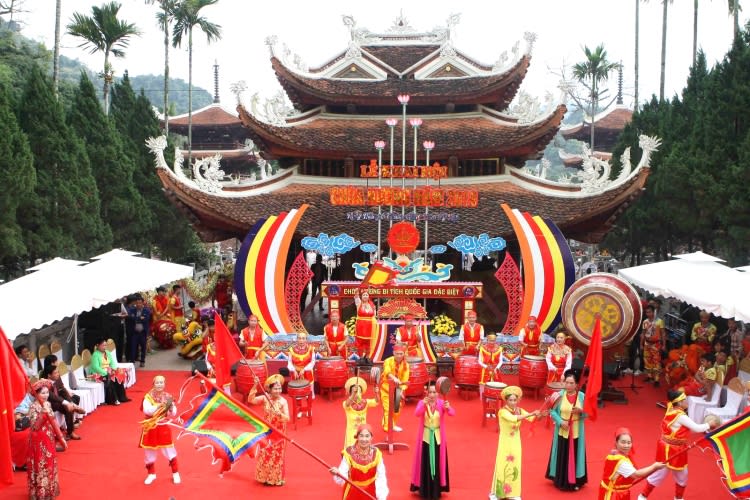 The picturesque highland city of Da Lat hosts the Da Lat Flower Festival, which is another must-see occasion. Da Lat, sometimes called the "City of Eternal Spring," exhibits a profusion of flowers in February. Enjoy the lively atmosphere while viewing elaborate flower arrangements and participating in flower parades.
Coastal Escapes and Serene Beaches:
Travellers looking for relaxation and unspoiled beauty are drawn to Vietnam's beautiful coastline. The coastal areas see pleasant weather and fewer visitors in February, making it the perfect time for a beach vacation. Go to Nha Trang, renowned for its spotless white sands and blue waters.
Phu Quoc Island is a charming location for anyone looking for a more private seaside getaway. This beautiful island offers a genuine retreat from the stress of daily life with its palm-fringed beaches, verdant woods, and blue waters. Hike through national parks, kayak through mangrove forests or take a boat tour to see undiscovered coves and snorkelling locations as you discover the island's unique ecosystems.
Cultural Heritage and Historic Sites:
Vietnam's ancient cities and landmarks bring its rich history and cultural legacy to life. Start your tour at Hoi An, a UNESCO-listed town where time seems to have stopped. Explore the historic merchant homes and the town's distinctive fusion of Vietnamese, Chinese, and Japanese influences as you meander through the eerie lanes lined with colourful lanterns.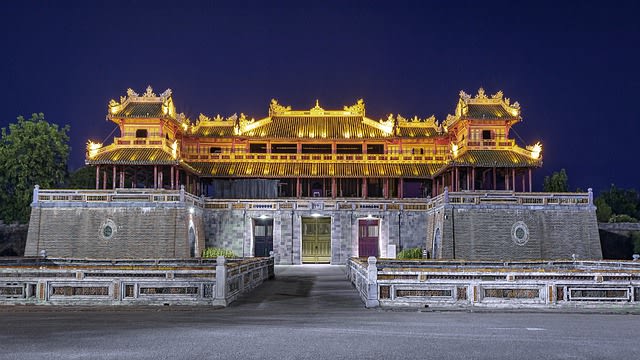 Visit Hue, the historic imperial capital of Vietnam, by travelling farther north. Discover the imposing Imperial City and its castle, palaces, and royal tombs, which serve as witnesses to the nation's illustrious past. Enjoy the famed Hue cuisine, recognised for its royal flavours, and learn about the meticulous quality of the city's traditional arts and crafts.
Scenic Landscapes and Outdoor Adventures:
February delivers the perfect weather for outdoor enthusiasts looking to experience Vietnam's magnificent landscapes. Visit the charming Sapa region in the northwest, known for its terraced rice fields and thriving hill ethnic cultures. Trek through the emerald-green valleys, stopping at historic villages and experiencing the friendly hospitality of the ethnic minority groups.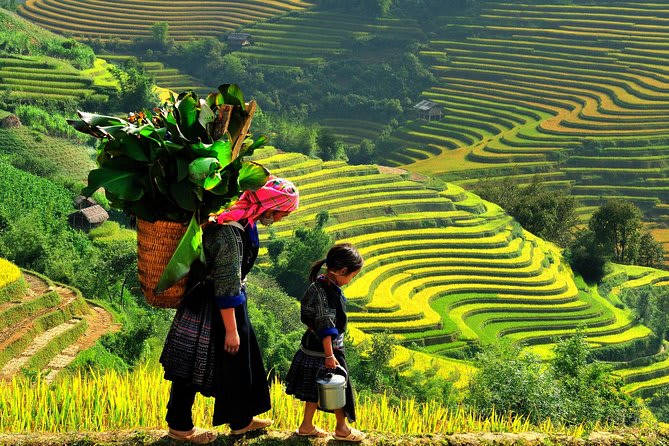 A trip to the breathtaking Cat Ba Island and Halong Bay is a must for nature enthusiasts. You may discover limestone karsts, secret caverns, and unspoiled beaches by fishing or boat trips. Enjoy the peace of these natural treasures while taking in the gorgeous countryside and watching the local fishermen at work.
In February, a compelling fusion of scenic beauty, cultural celebrations, and historical treasures may be found in Vietnam. Throughout this captivating month, the nation reveals its charms, from vibrant flower festivals to tranquil coastline getaways. Vietnam in February promises a memorable experience that will leave you with enduring memories of this desirable location, whether you want cultural immersion, outdoor excursions, or leisure moments on lovely beaches.