With Costa Cruises, experience the pinnacle of luxury and pleasure. Set sail on a remarkable sailing voyage across desirable locations in India. With Triplou, you can book a Costa Cruise from India at affordable rates and exclusive discounts. On board, take in the gorgeous surroundings, delectable cuisine, and entertainment options. Enjoy the highest levels of comfort, gastronomic delights, and relaxation. With Costa Cruises, begin your wonderful vacation right away!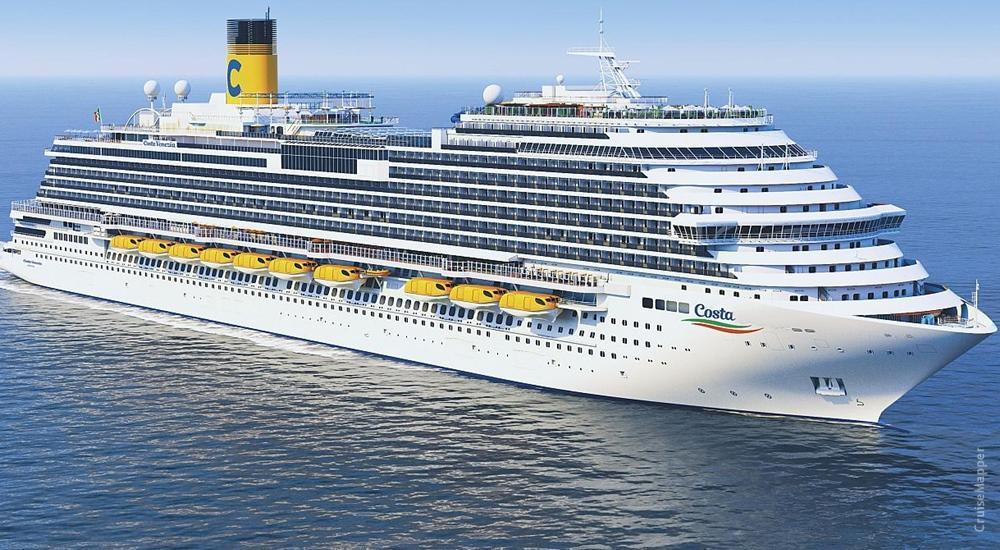 A cruise holiday offers the chance to experience unrivalled luxury and make lifelong memories. With their painstakingly crafted Costa Cruise India Packages, Costa Cruises, in association with the renowned travel company Triplou, delivers an exceptional experience. Costa Cruises offers a range of vacation packages tailored to your comfort preferences and interests, whether you're looking for the ultimate maritime experience or a relaxed retreat. Costa Cruises has everything you need for a great vacation, from magnificent scenery and fine dining to many entertainment options.
Costa Cruise India Packages
With Triplou's Costa Cruise India Packages, you can visit several desirable locations in India. You can cruise from Mumbai to Cochin and Goa along the western and southwestern Indian coasts. These domestic locations offer a fusion of historic significance, scenic beauty, and exciting nightlife.
The captivating Lakshadweep Islands are included in the Costa Cruise India Packages for those looking for a more extended cruise. These unspoiled islands provide a tranquil retreat from the hectic pace of city life with their clear waters, coral reefs, and undeveloped beaches.
Enthralling Theater Shows
The theatre on board Costa Cruises is a centre of fun and excitement, with various performances that will captivate you. Every evening shows highlighting the enormous skill and inventiveness of the cast and staff onboard bring the theatre to life. The shows are created to engage audiences of all ages and range from Broadway-style musicals with fantastic song and dance routines to compelling theatrical works that take you to different realms. The magnificent stage designs, eye-catching costumes, cutting-edge lighting and sound systems all contribute to an evening that will be remembered for all the right reasons.
The sheer diversity of acts available is one of the delights of the theatre shows on board Costa Cruises. Whether you enjoy comedic performances, musical theatre, or mesmerising dance routines, every taste is catered to. Talented actors, singers, and dancers will captivate you with their outstanding performances every night. The captivating narration will have you glued to your seat, and the enthusiasm and energy on stage are contagious. No matter how many versions you catch while on your cruise, each one will be a special memory that will make you appreciate the performers' skill and hard work even more.
Serene Spa Retreat
At the tranquil spa onboard Costa Cruises, indulge in a world of renewal. Enter a sanctuary of peace and tranquilly where you may escape daily life's cares and start a self-care and pampering adventure. The spa's amenities are made to meet all of your needs and provide a variety of treatments and therapies delivered by knowledgeable professionals. The hotel offers many services to improve your well-being, from therapeutic massages that reduce stress and encourage deep relaxation to energising body washes that leave your skin gleaming.
The spa welcomes you with a calm atmosphere that immediately makes you feel at ease. Soft music, calming aromas, and peaceful décor create an atmosphere of tranquillity and bliss. The knowledgeable spa staff will walk you through the available treatments and assist you in selecting the ideal delight for your need. Each experience at the spa is intended to be wonderfully calming and revitalising, whether you choose a couples' massage to rekindle your relationship, a reviving facial to revitalise your skin, or a holistic therapy session to harmonise your mind, body, and spirit.
Competitive Pricing and Offers
Triplou provides cost-effective rates for Costa Cruises reservations made from India to guarantee complete customer pleasure. Travellers have a cheap yet opulent alternative with the Costa Cruise India trip packages, which start at just INR 25,999 per person.
With a reservation made via Triplou, you may benefit from the best deals, including exclusive discounts and benefits that aren't available anywhere else. Costa Cruises is a fantastic option for your upcoming journey, thanks to its top-notch service, first-rate amenities, and affordable rates.
Through their partnership with Triplou, Costa Cruises presents a fantastic opportunity to enjoy the height of luxury and enjoyment. You can embark on an unforgettable voyage through desirable locations in India with their skillfully crafted Costa Cruise India Packages. Costa Cruises offers various itineraries to suit any traveller's preferences, from the bustling cities of Mumbai, Cochin, and Goa to the serene Lakshadweep Islands.
With choices ranging from Balcony Cabins to opulent suites with butler service, Triplou ensures you have the best lodgings. A wide range of wellness and entertainment amenities are available on the cruise ship, including spa services, outdoor whirlpools, theatres, lounge bars, swimming pools, game rooms, and a casino. Additionally, the variety of eating alternatives on board ensures a unique culinary experience.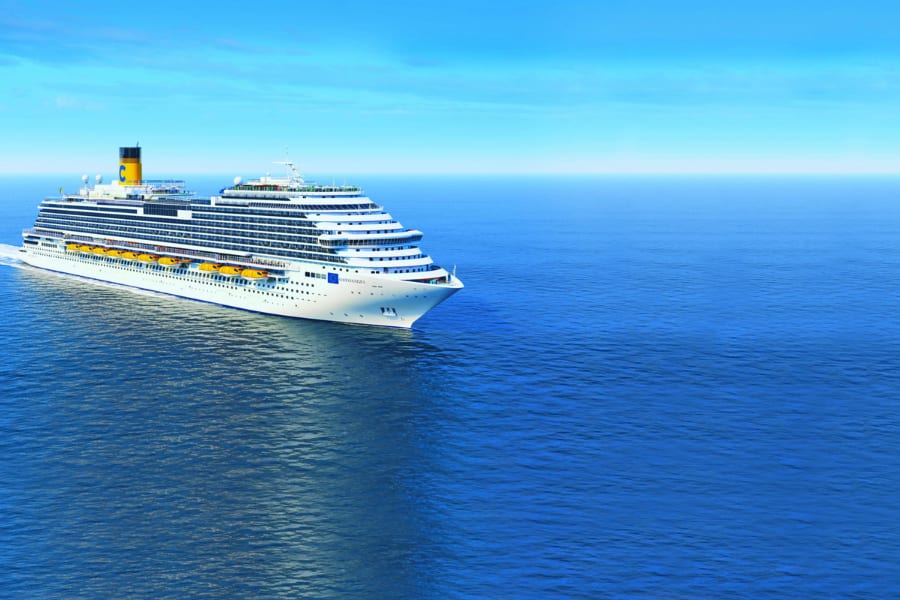 Booking your Costa Cruise from India via Triplou provides the highest enjoyment and value for money, thanks to reasonable prices and exclusive incentives. Costa Cruises delivers an exceptional travel experience for everyone, whether you're organising a family vacation, a romantic break, or a business offsite.
So when you're ready to travel in style and comfort, select Costa Cruises and let Triplou show you how to have an unforgettable cruise.